There are  large number of stalls in Shilin Night Market.so It is hard to chose where I can go.
One of the popular stalls is fried chicken.
You can see this stall  as soon as you exit the MRT Jiantan Station.many buyers are usually making a line.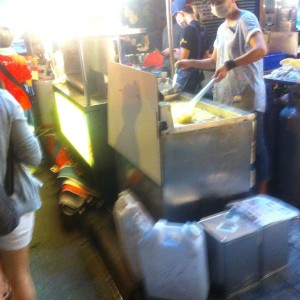 This Big spicy fried chicken represents Shilin Night Market.
this huge fried chicken is about 30cm .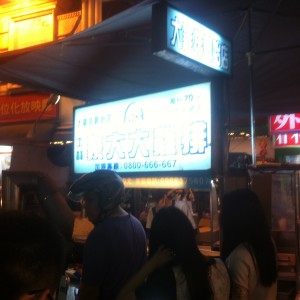 Steamed meat bun stall. they are very popular too.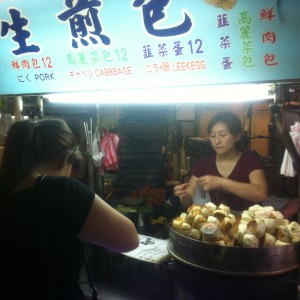 福州世祖胡椒餅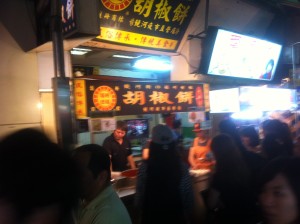 There are also many new stalls. Speaking of Shilin Night Market is a fried chicken. 
the beginner can find easily these popular stalls of this area so, You can come by yourself easily.
Shilin Night Market
No. 101, Jihe Rd, Shilin District, Taipei City
Access:MRT Jiantan Station
Map: