There is a Hualien bus station at Hualien railway station like this. There is a bus bound for Hualien Airport from here.
illegal taxi invite customers  but please ignore it.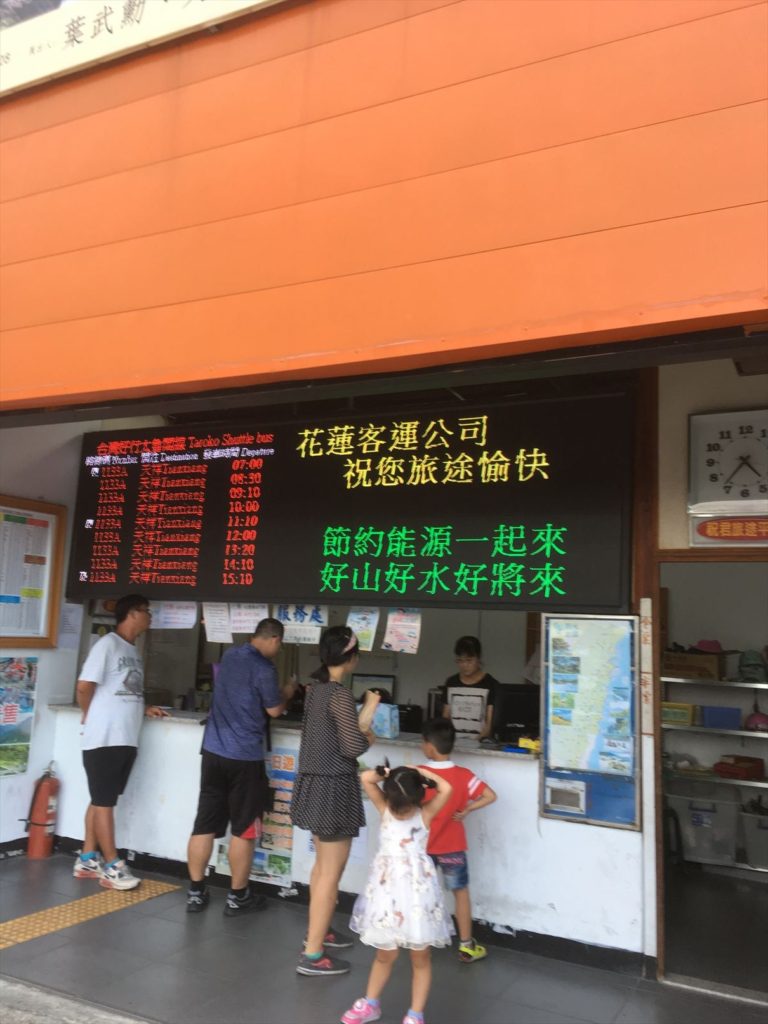 The ticket is 42 yuan each way. They operate every 30 minutes. There was a waiting room and there was free WIFI as well.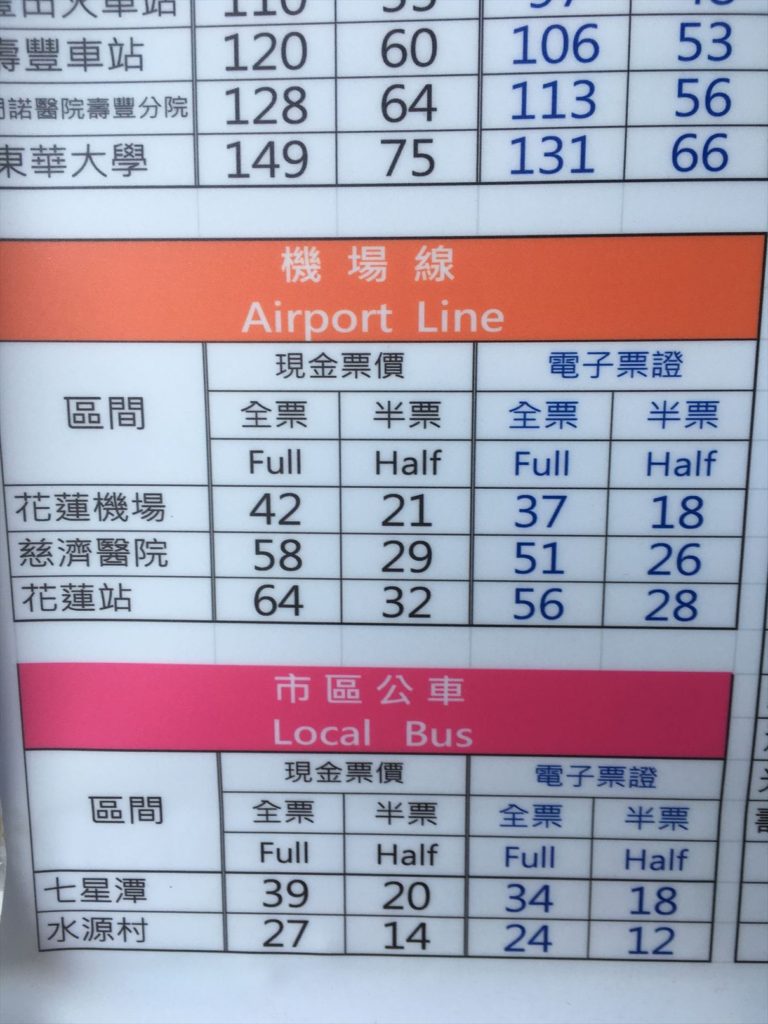 usually arrive about 30 minutes. There was no USB socket in the bus.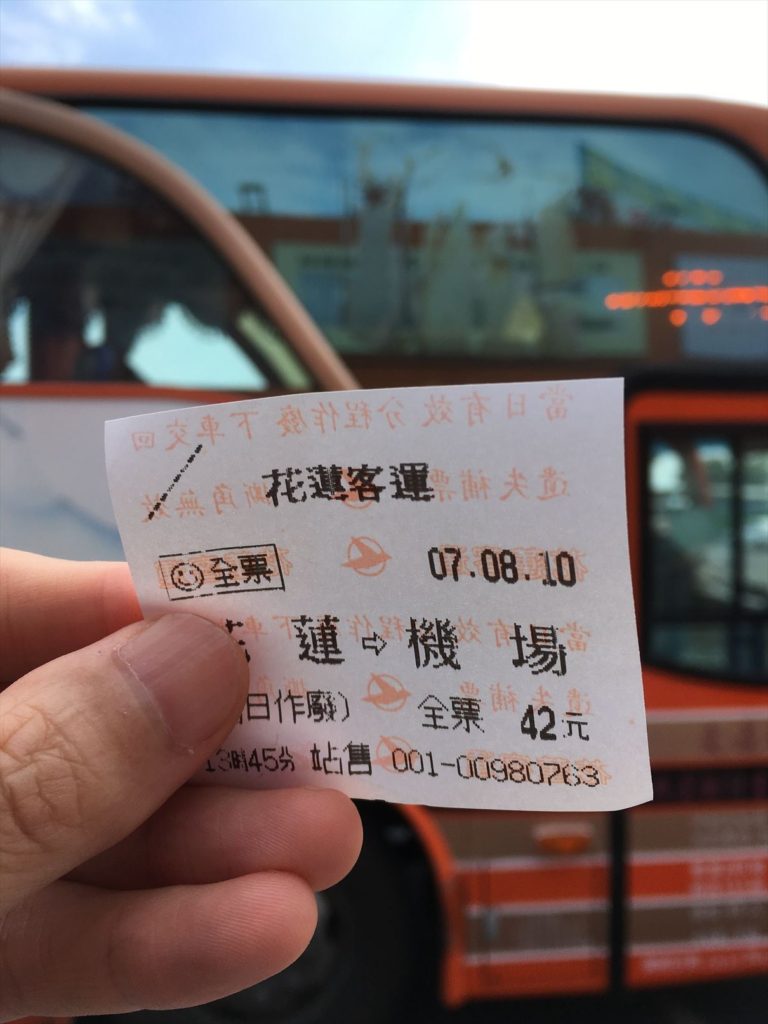 Inside the airport is totally empty. There was not anyone.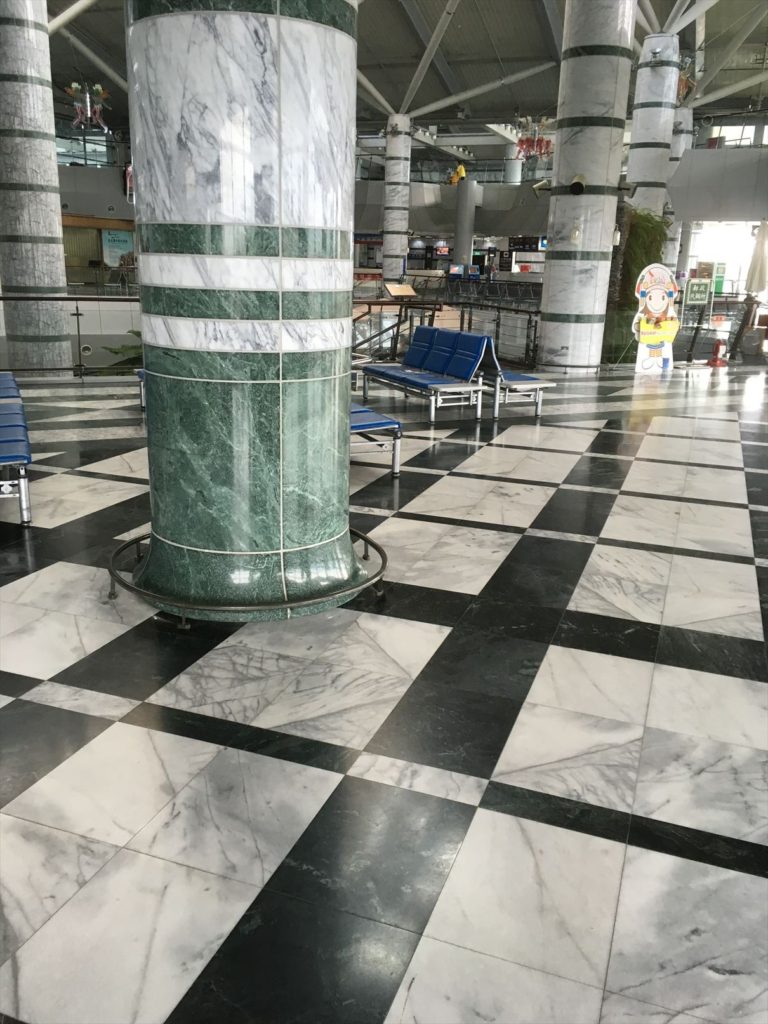 Only a few flights a day operate.
There was also a cafe, but nobody was there. This is a structure of roof and pillar which is characteristic of Aboriginal building.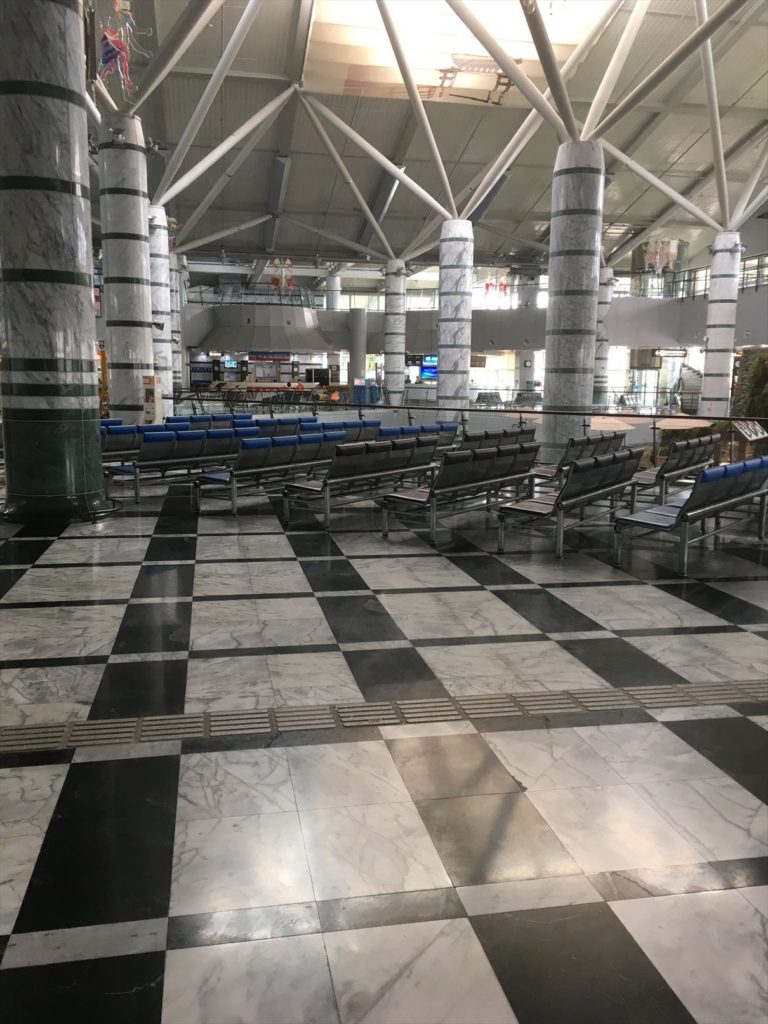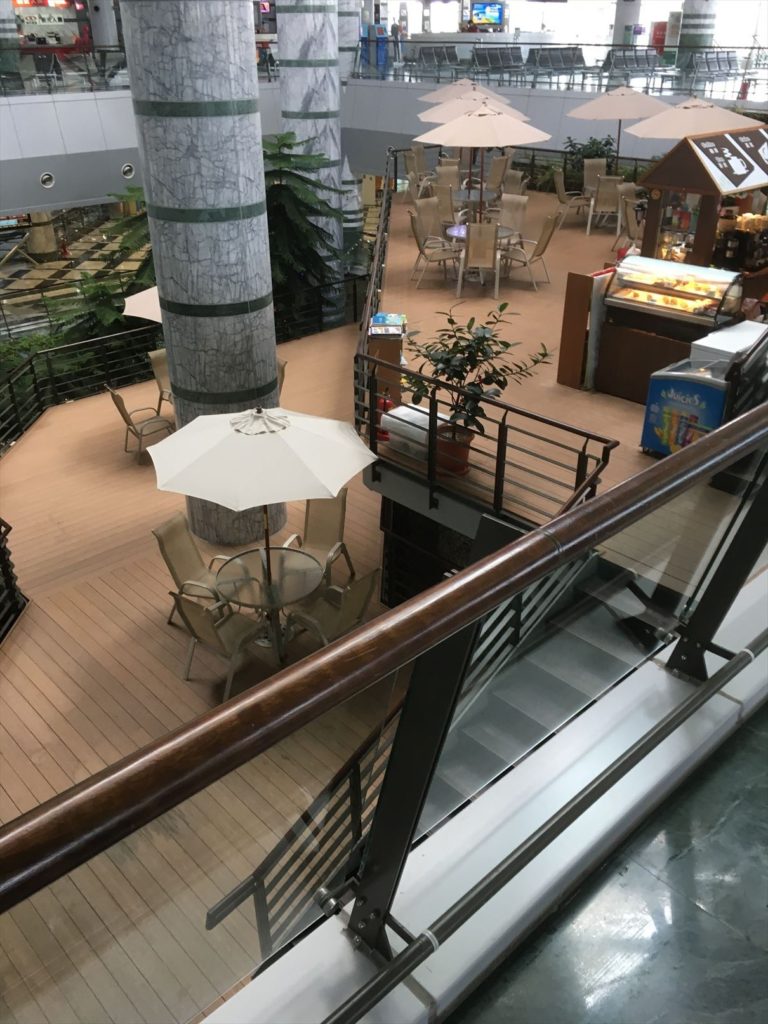 Because here is Hualien, there was something like Aboriginal things.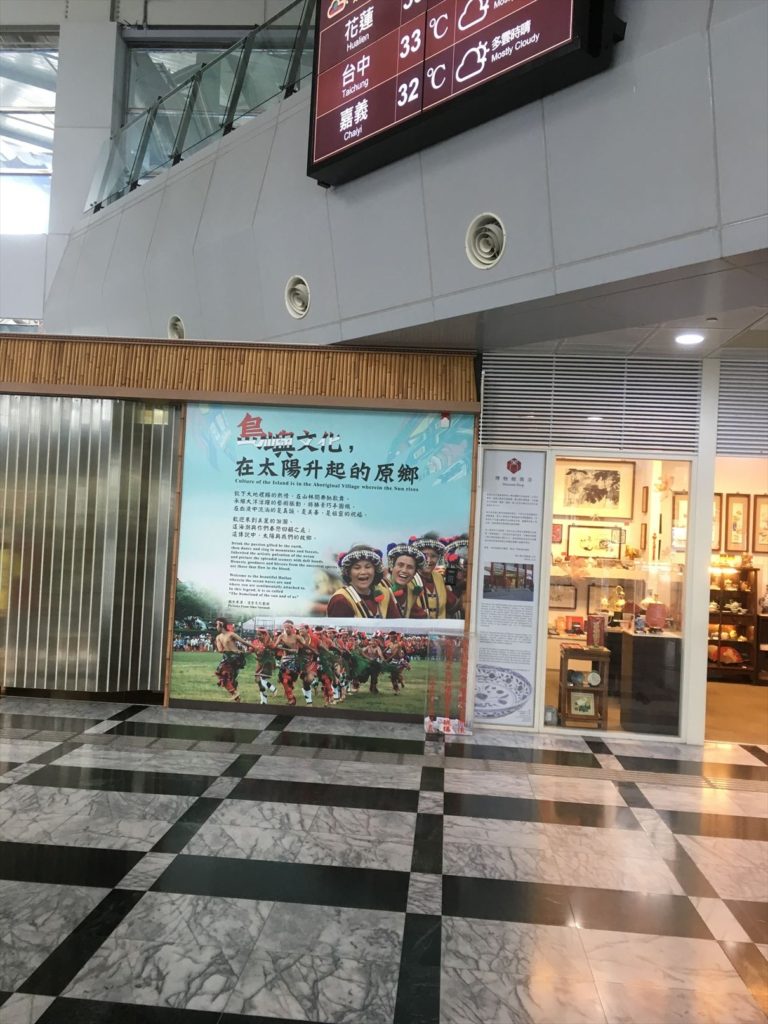 There were USB cable and outlet. There were also after passing immigration.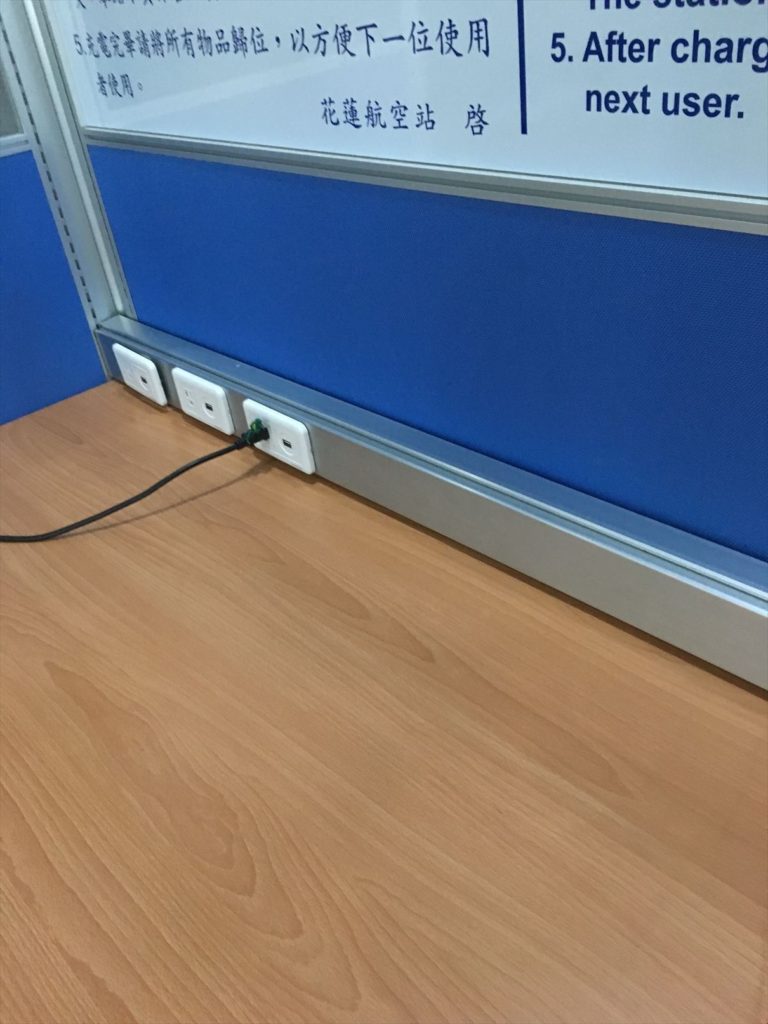 When you go through Immigration, the shop is only a duty free shop. There is no place you can eat.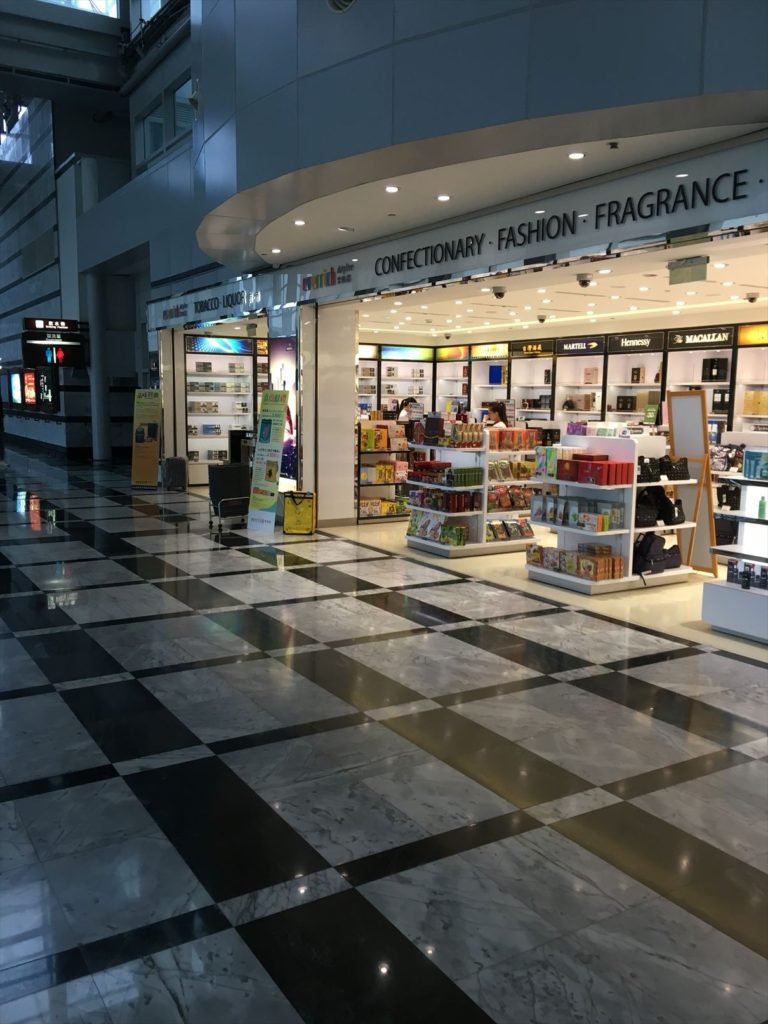 My dinner is this.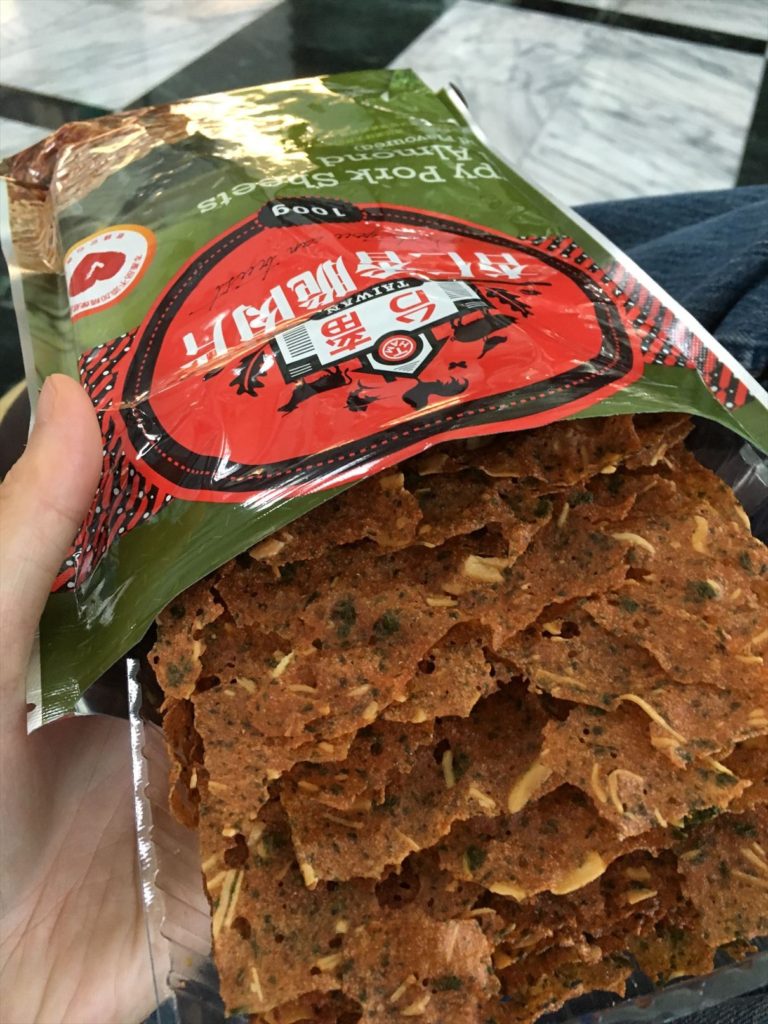 Before going through Immigration,There are ATM and medical center, nursing room on the left side. The right side has airline reception counter, gift shop, insurance company etc.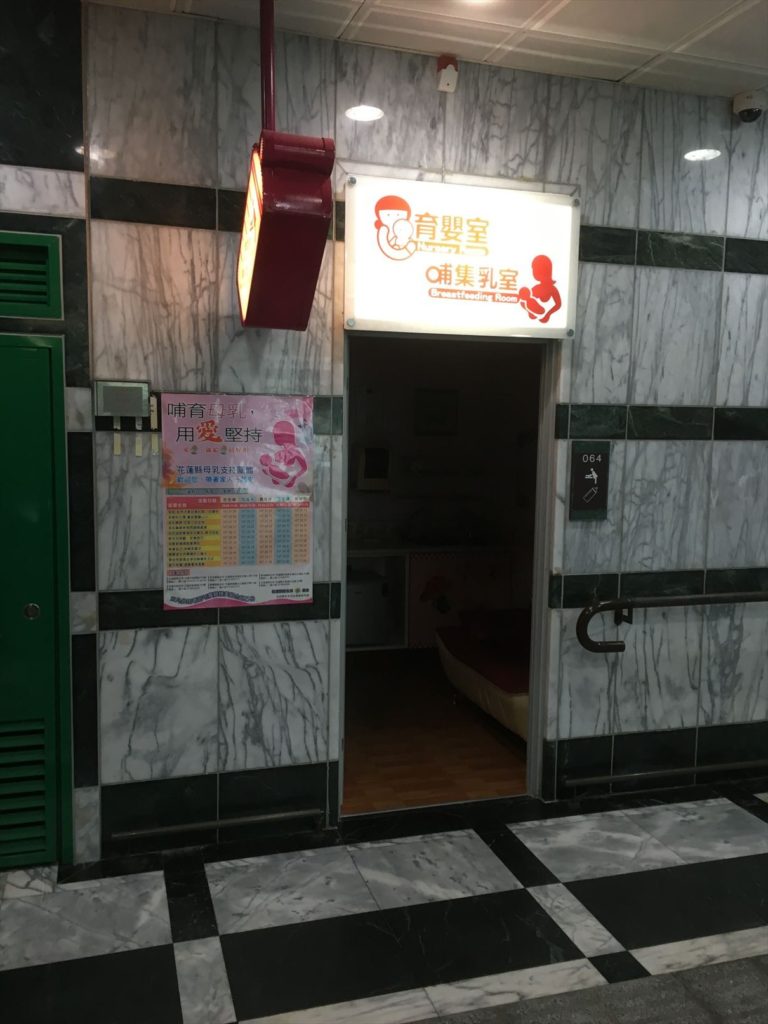 3F is mainly office, conference, exhibition and central control room. Looking down from 3F, you will see the inside of the airport more beautiful.
There are people who can understand Japanese/English at the 1F Tourist Center.