Where are they Located?
Keelung Miaokou Night Market is located 10 min walk from TRA Keelung Station.
Night Market's entrance is surrounded by streets in the lantern like this.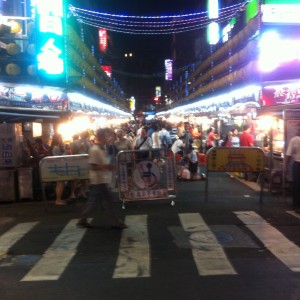 Here is easy to find stalls as they use number for each stores. Even if you do not know Chinese kanguage,it is OK to find out.
Here I want to eat absolutely nutritional side and bobble ice.
It is a must to eat here.
Since the fishing port is near, seafood shops are many, there are also sushi and sashimi.
They are bit away from the station, but here is a lively night market,and crowded with tourists until midnight.
Tissue Most stalls does not provide Tissue. You'd better to bring some tissues.
This night market has temple inside.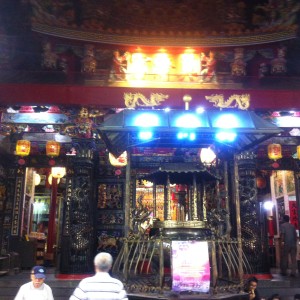 Keelung is also the path of Chiufen and Yehliu.
Daytime take a bus going out to the suburbs, and it might be nice to come back to the night market along with the sunset.
Address
Keelung Miaokou Night Market

Zhongzheng Rd、Keelung City, 202
open from 17:00
Open everyday