Where are they Located?
Raohe Street Night Market is a night market where is  long single road of one-way about 400 meters, and here you can enjoy delicious snacks and shopping.
The Night Market is for tourists compared to other night market.
Their Gates is very outstanding. They are located near the  MRT Song shan Station. Many people there are quite lively.
They were opened as the second tourist night market next to the Huaxi Street Night Market tourism in 1987.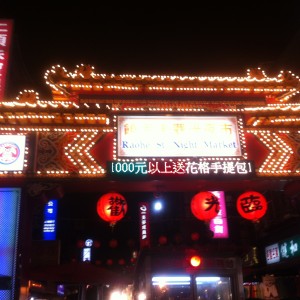 Once you enter the gate, you can find people who makes line for Fuzhou Sejo pepper rice cake.
Fuzhou Sejo pepper rice cake is a food which baked paste the bun wrapped ground pork and vegitable that was seasoned with pepper on the side of the stone oven.
This pepper rice cake cost 45 yuan. people wait for 2,30-minute in line, but I want you to challenge to eat this because it is famous.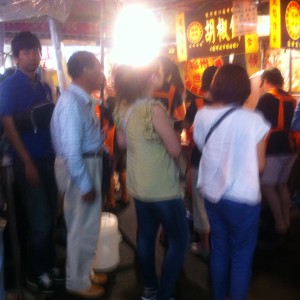 The Night Market has plenty of food stalls. Besides food stalls, There are many restaurant as well. This night market is crowded everyday with tourist.
There are many from seafood to shaved ice.
To the east of the night market there is a flashy temple.
They are build in 1753, and called "Song shan Mazu Temple". They are famous for worshiping Mazu.
Address
Raohe Street Night Market
Near the MRT Songshan Station or Taiwan railway Song shan station.