Where are they Located?
I went to Daan Flowers Night Market in New Taipei Shulin District. Formal name is "Xinghe Night Market".
Going the way is about 15 minutes by train from TRA Taipei station, get off Shulin station then walk about 15 minutes.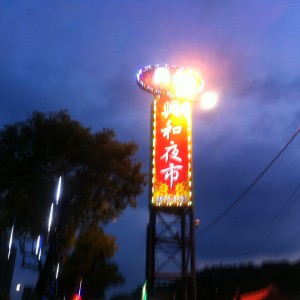 I was surprised that this night market is so huge.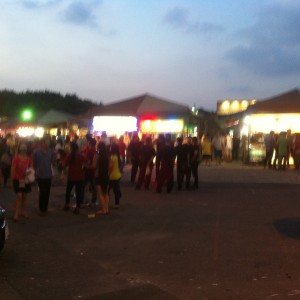 As this night market is so big, you can look comfortably.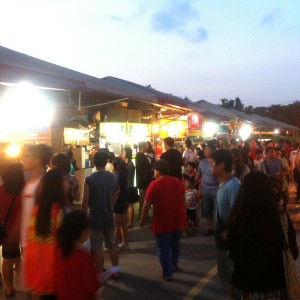 Passage is also very wide.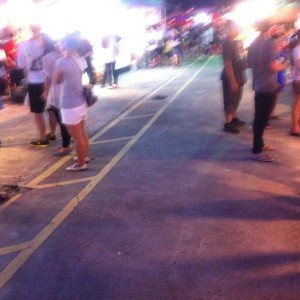 One of stall sells Japanese fried noddle.
 This night market is wide but the food stalls is very less.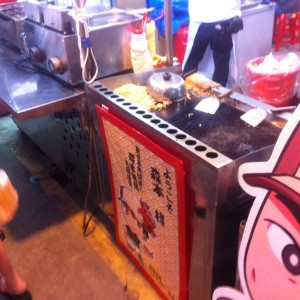 At the entrance ,there is a screen. Also there is a stage.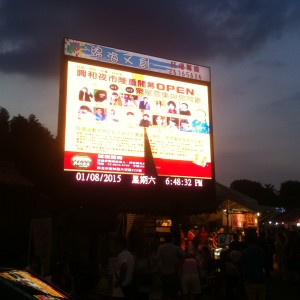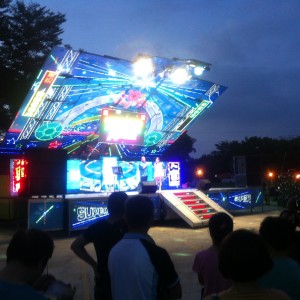 It is a night market of great scale. In addition, it was crowded with children ,there is also a cart or the athletic like this.
There is also a goldfish salvation.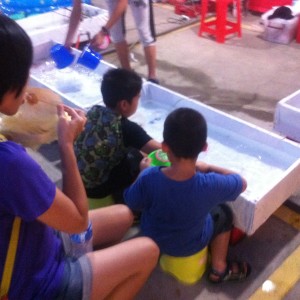 This night market is good if you have kids.  playground wide,Game stalls is a lot!
There is parking, bike 30 yuan, the car will be able to stop at 100 yuan.
Address
No. 220, Da'an Rd, Shulin District, New Taipei City, 238
Business hour:Every Thu to Sun 17:00~24:00 
URL:https://www.facebook.com/daan.yes