Mak's Noodle (麥奀雲吞麵世家) is a famous wonton noodle chain in Hong Kong.
It is crowded at certain times of the day, but the turnover is relatively quick, so even if you wait in line, you can get in quickly. There are often times when you have to share a table.
This time I went to the store next to ISQUARE. The exterior looks like this.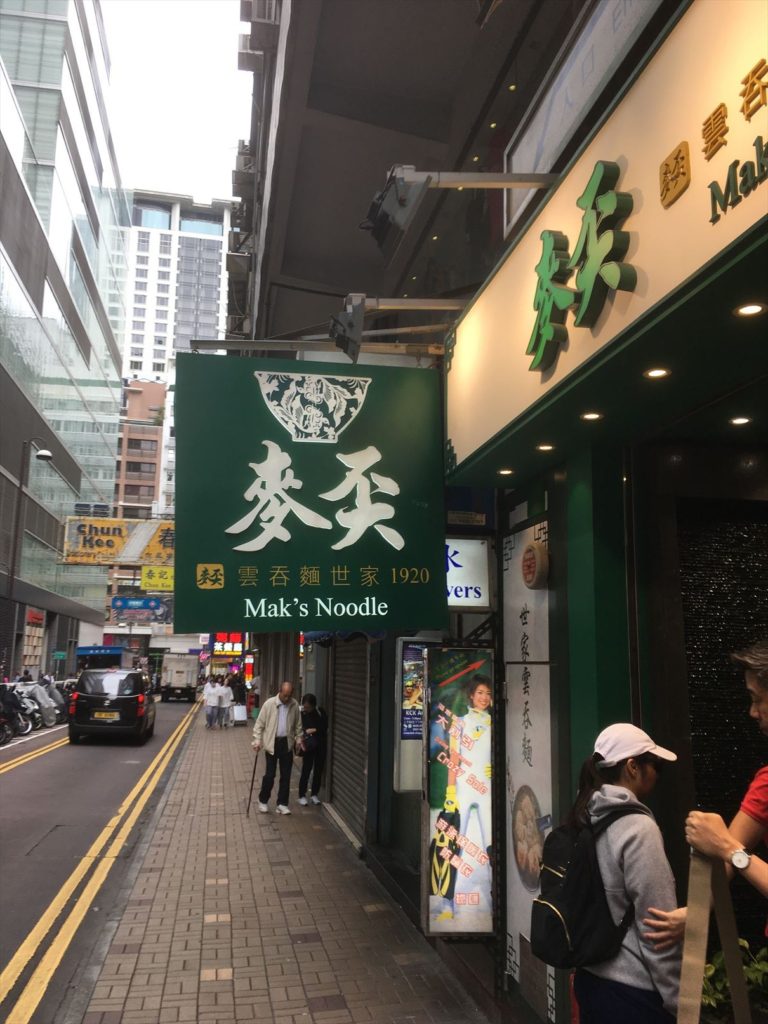 The interior of the restaurant looks like this. Because of the location, there are many foreign customers. The waitresses still have a bad attitude.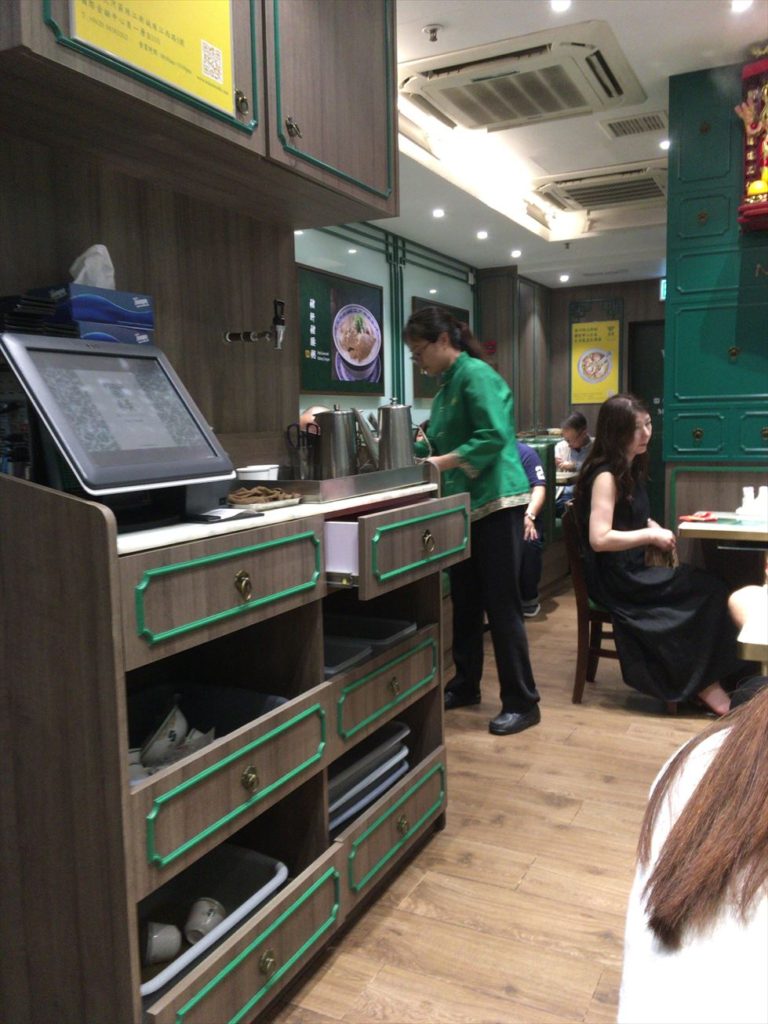 Menu. It is placed under the table.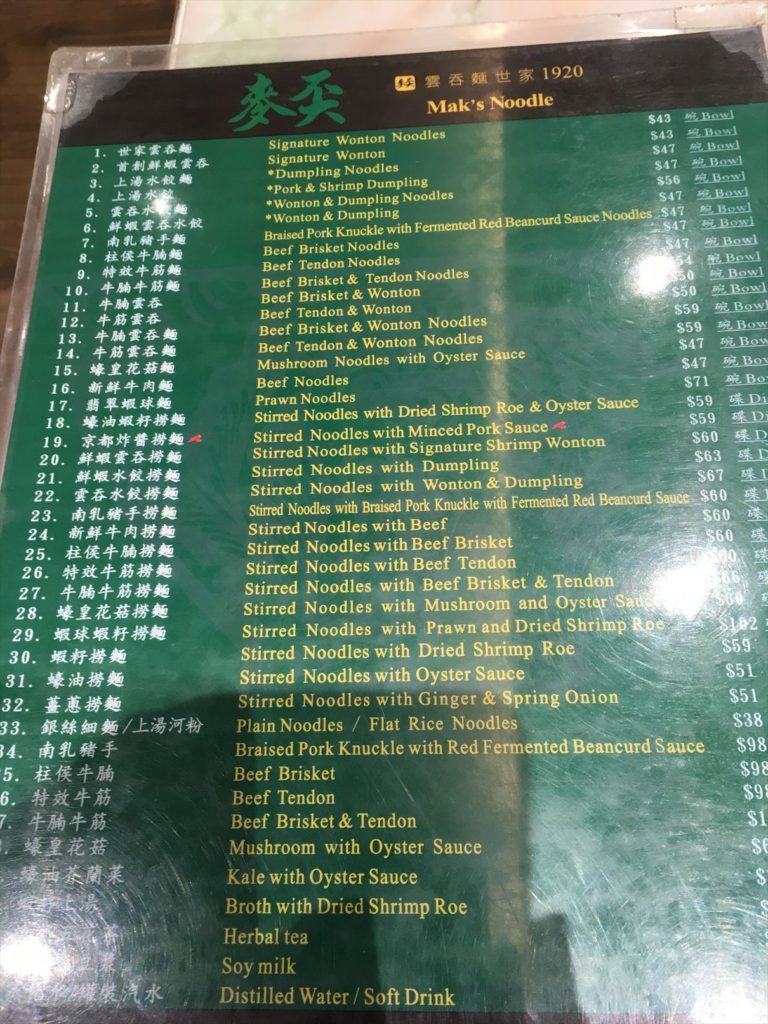 This is wonton noodle with dumplings. It was very delicious.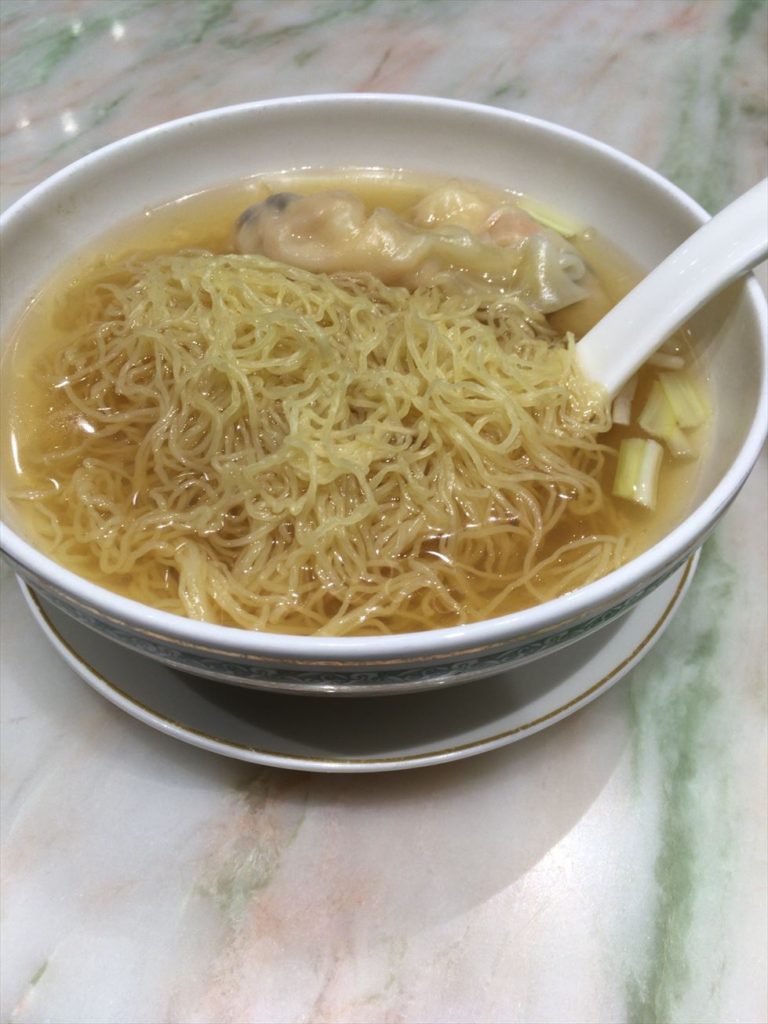 This is a regular wonton noodle soup.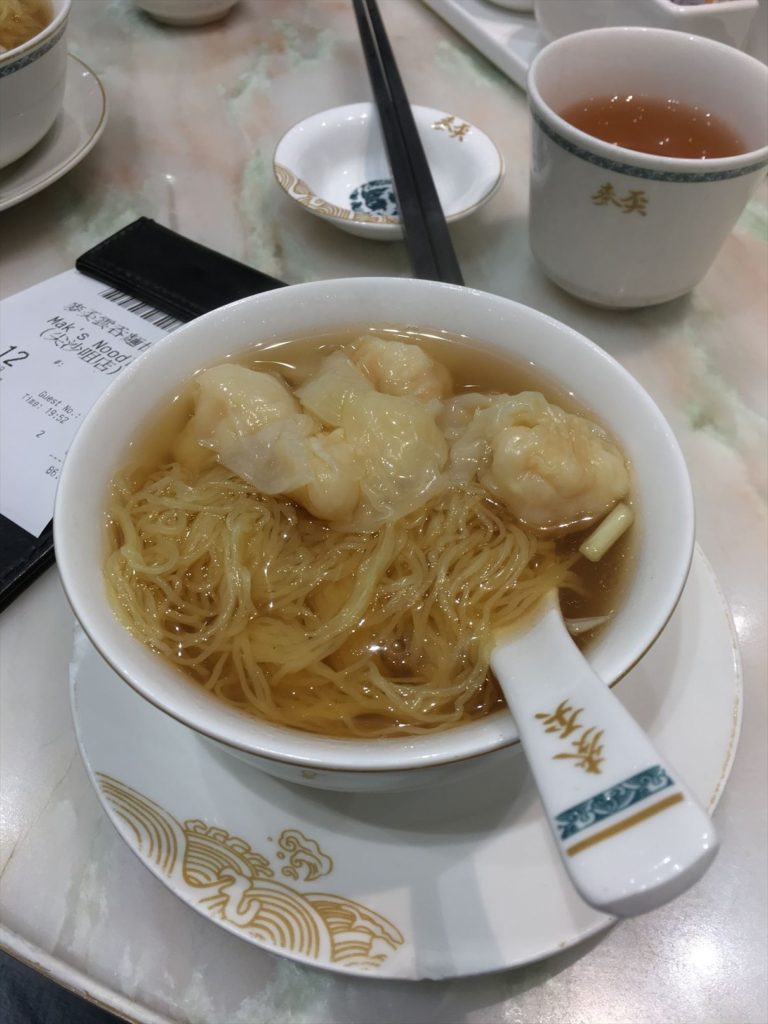 It's good when you're hungry, but if you're just plain hungry, the portions are pretty small.
If you want to eat wonton noodle for now in Hong Kong, I would like to come here.
Address
麥奀雲吞麵世家 (Tsim Sha Tsui)
Address: 19 Lock Road, Tsim Sha Tsui
尖沙咀樂道十九號
Mak's Noodle (Central)
Address: G/F, 77 Wellington Street, Central
中環威靈頓街77號地下