Where's the location?
It is located at the back of Chongqing Mansion. There are many exchange offices in the front of Chongqing Mansion, but the ones in the front are expensive. If you go inside, you can find a place where you can get a good exchange rate with no commission.
By the way, many money changers in downtown Hong Kong are rip-offs.
There was a polite guide in Japanese here.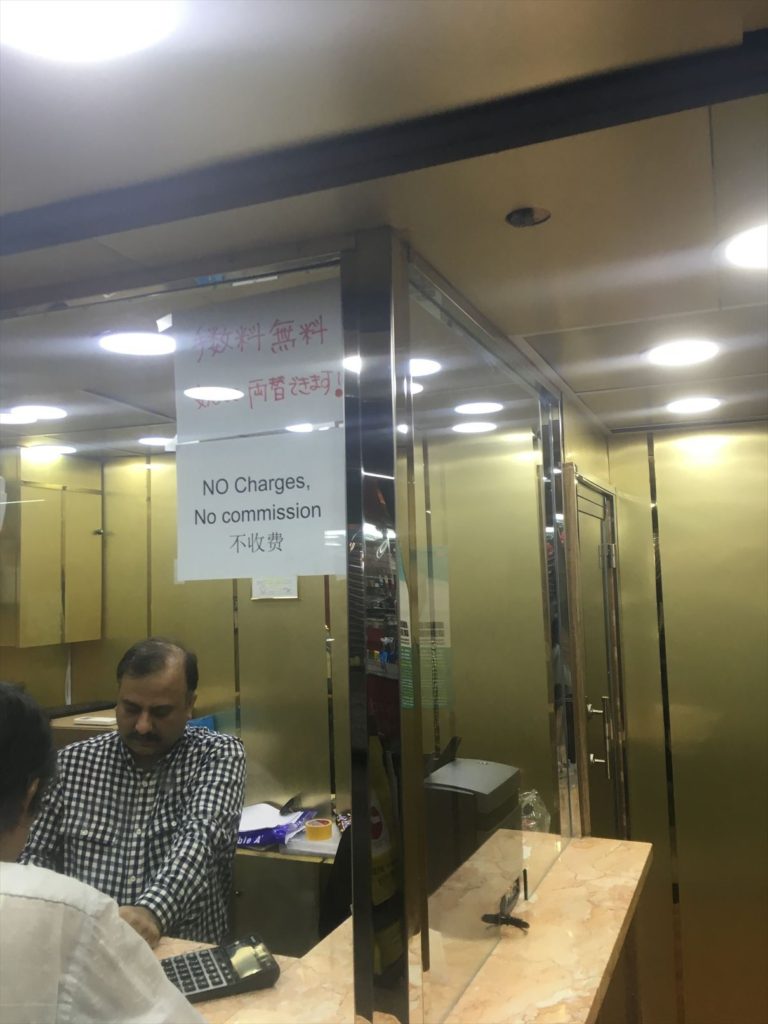 Chongqing Mansion is a large, stateless-looking, multi-tenant building located along Nathan Road in Tsim Sha Tsui, one of Hong Kong's most popular downtown areas.
The first floor of the building is lined with stores selling money changers and SIM cards.
I bought a SIM card here, but it was very suspicious. 290H$ is very expensive, but it is unlimited and I don't know how long I can use it. Will I be able to use it forever? I was using it on my laptop with a lot of deserters. When exchanging money, all you have to do is to present Japanese yen at the counter. You do not need to fill out any paperwork. You don't even need your passport.
The closest station to Chongqing Building is Tsim Sha Tsui on the Tsuen Wan subway line, just across the street from the isquare department store.
To exchange money, exchange 1,000 yen at the automatic money changer at Hong Kong airport and get about 60 HKD for bus transportation to downtown Hong Kong. The smartest thing to do is to go to Tsim Sha Tsui and exchange the necessary amount of money at Chong Kei Mansion.
Address
Chungking Mansion
b2, Chungking Mansion, 36-44 Nathan Rd, Tsim Sha Tsui, Hong Kong
Map