There is also a Japanese Daiso in Hong Kong.
In Hong Kong, the store is called Living PLAZA by AEON, and AEON sells Daiso products. The interior of the store is more shabby than those in Japan and Taiwan.
Today I visited the Sardine store.
It is located in the basement of this building, but the entrance is on the stairs of the building next door. It's hard to find it, isn't it?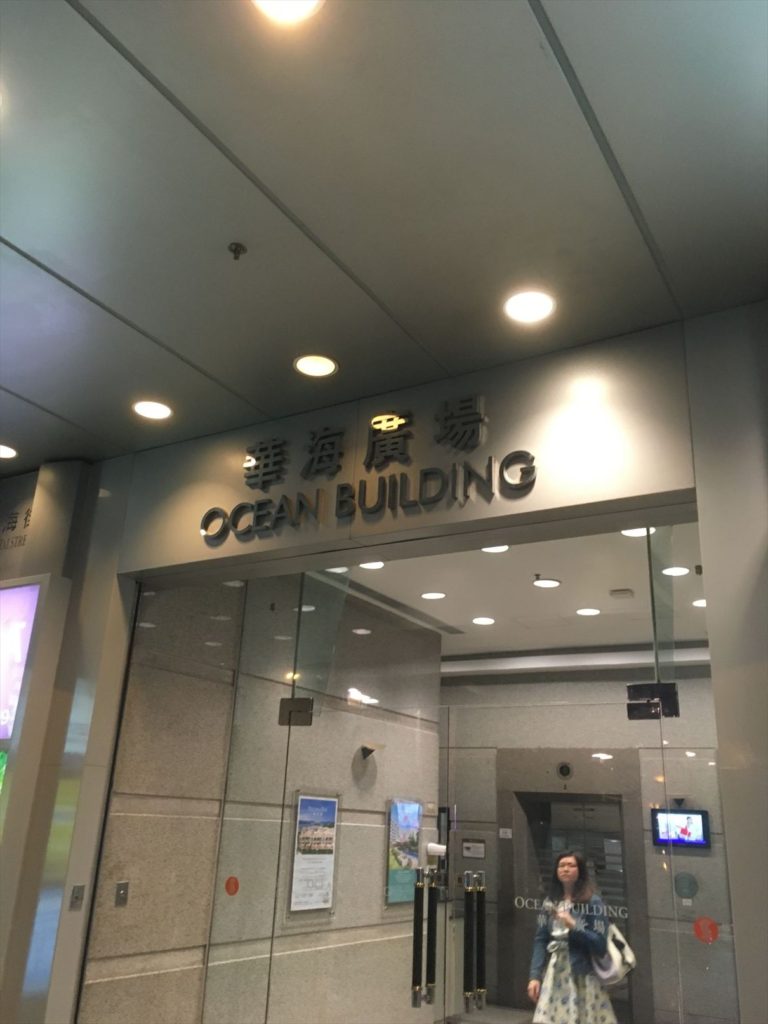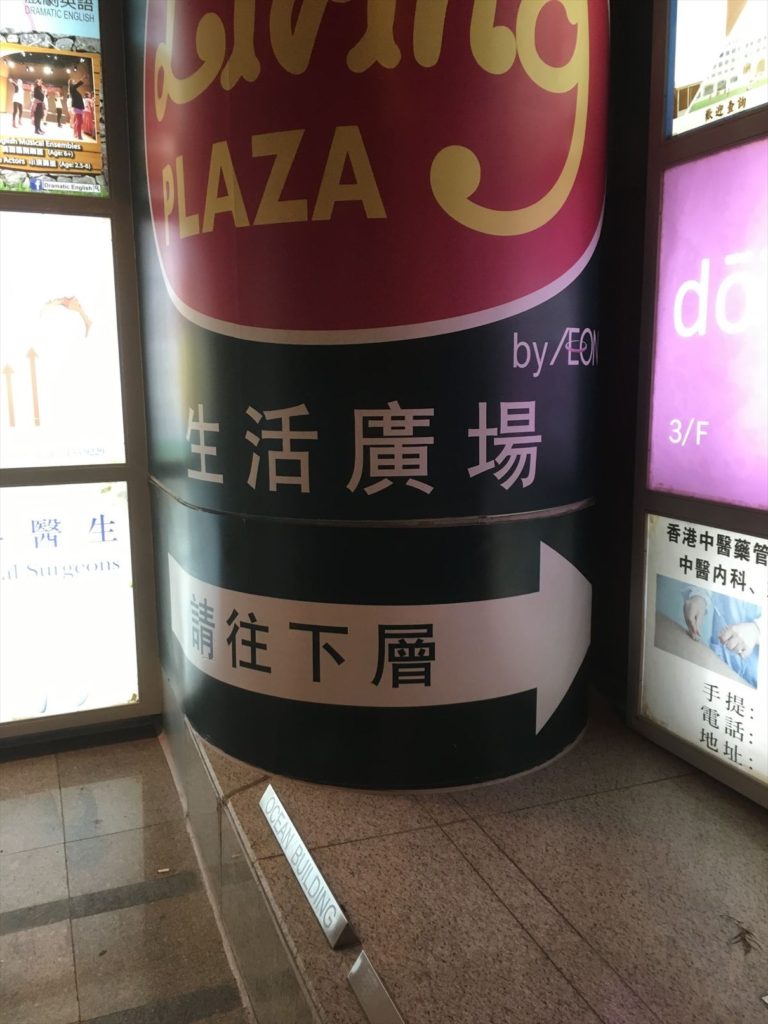 This is the stairway.
Let's go inside.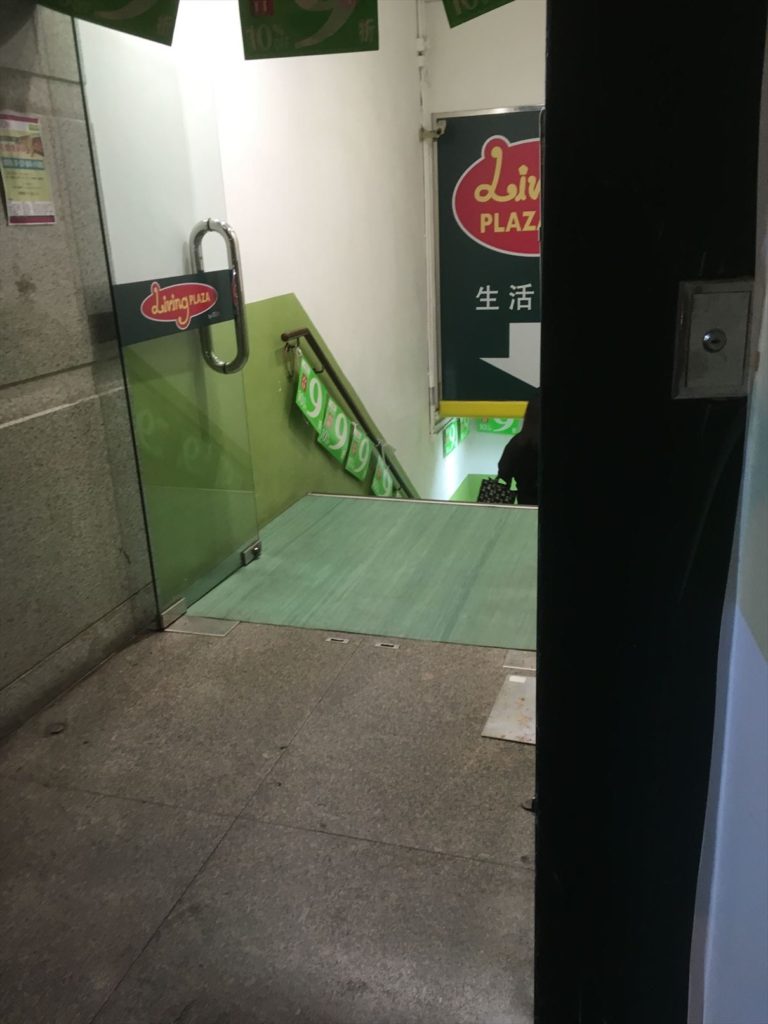 The inside is dirtier and drearier than Daiso stores in Japan and Taiwan. It looks like they are forcibly displaying their products.
Tips
But it's good for buying stationery, scissors, etc. because you can buy Japanese goods at low prices.
I often use it. It is open from 10:00 am to 10:00 pm.
They also have small retort foods.
There are also cosmetic goods, which I think is a nice selection for women.
The price is 12 HKD, but some items are priced at 25 HKD.
If you live in Hong Kong, this store is a must.
Check here for store locations.
分店情報
永旺(香港)百貨有限公司(「永旺百貨」)成立於1985年12月,並於1994年2月在香港聯合交易所上市,主要業務為經營綜合購物百貨店(GMS),提供物有所值及一應俱全的日常生活用品給顧客。
It is called Living plaza.