Where to buy
You can easily buy Taiwan professional football tickets at convenience stores.
Ibon can be operated in Japanese, but this can only be used for copying. Ibon is usually next to copiers.
Baseball tickets will be operated in Chinese.
Please note that if you try to buy tickets at major convenience stores, Seven Eleven and Family Mart, Seven Eleven will only be able to buy matches hosted by Reunion, Fubon and Brothers, and Family Mart will only be able to buy matches hosted by Lamigo. Seven-Eleven: Match hosted by Reunion / Fukuni / Brother FamilyMart: Match hosted by Lamigo
Steps to buy baseball tickets on Ibon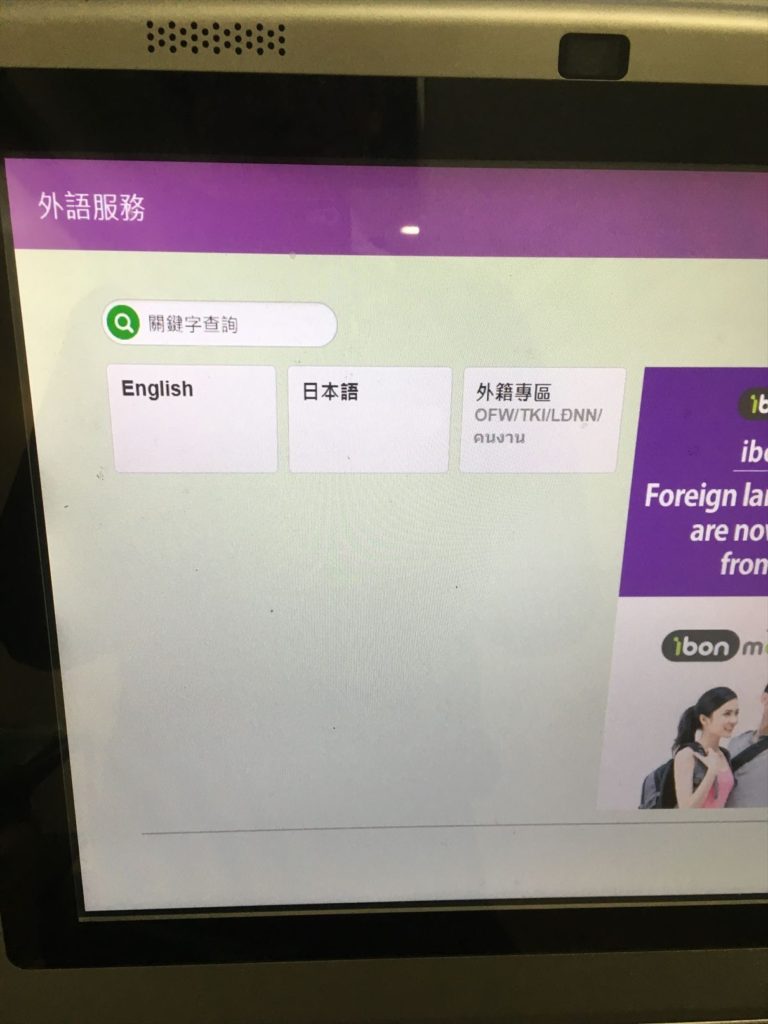 Press「票券中心」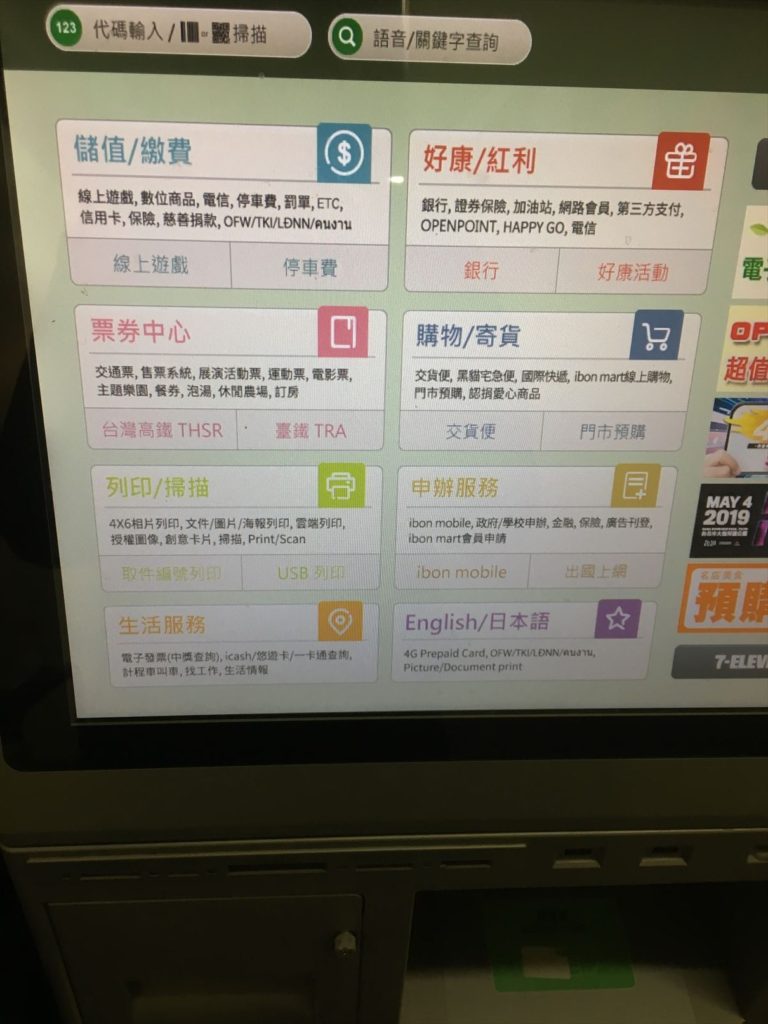 Press「運動票」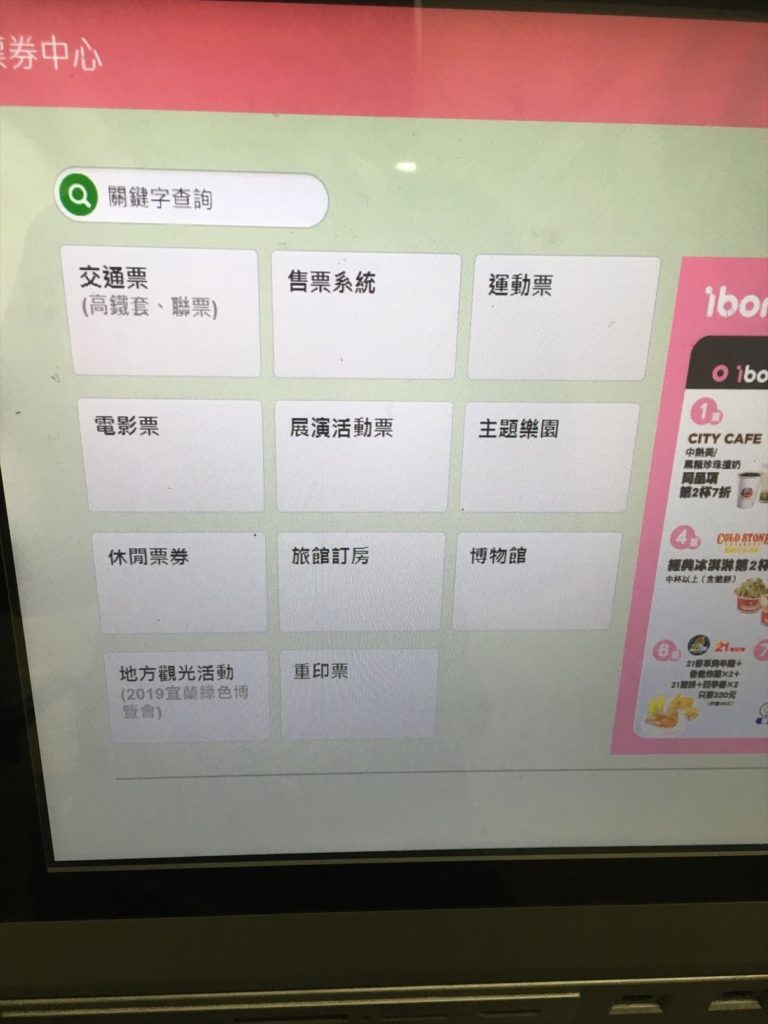 Press「購票」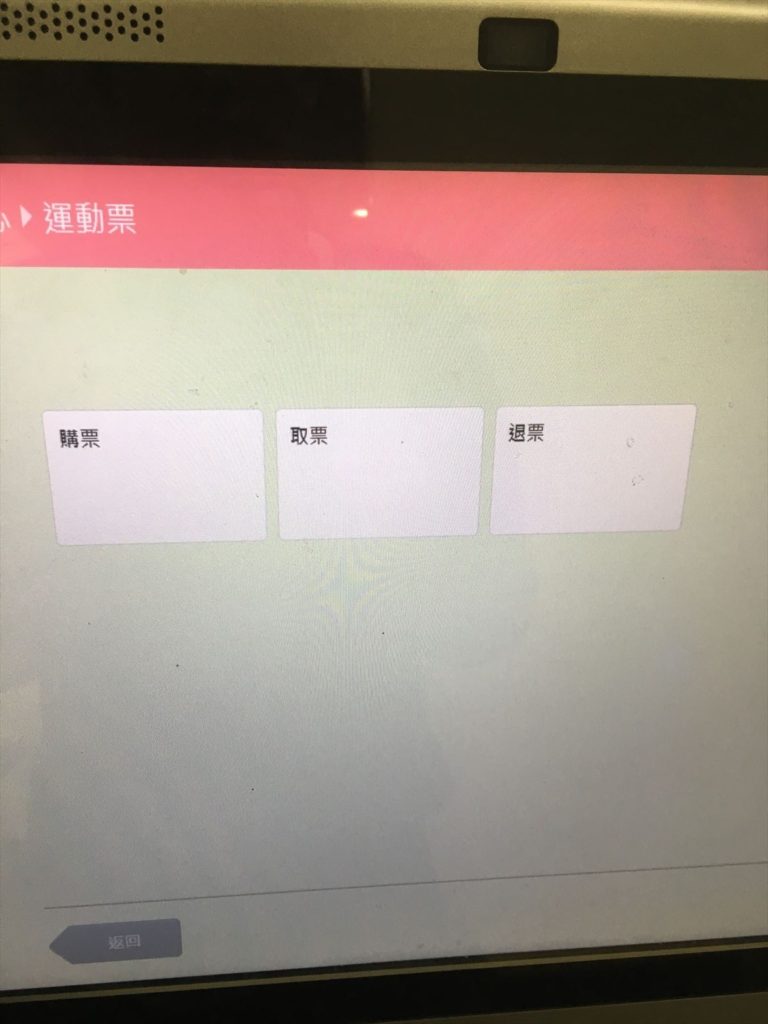 Press "team" that you want to see.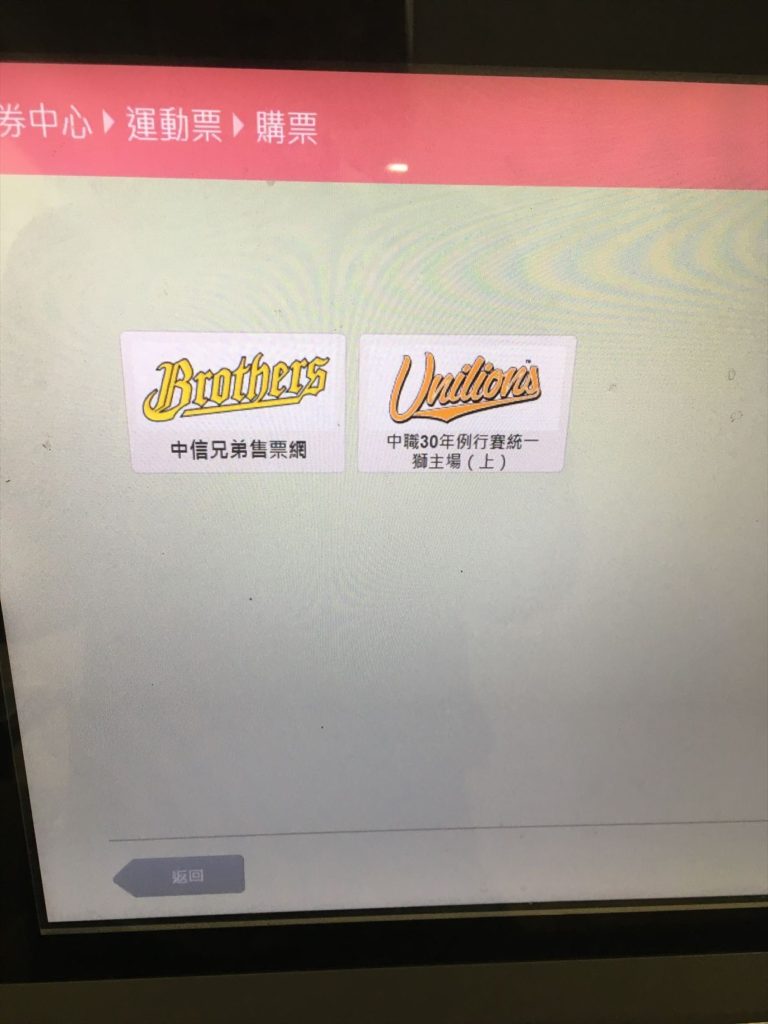 Choose a date of game.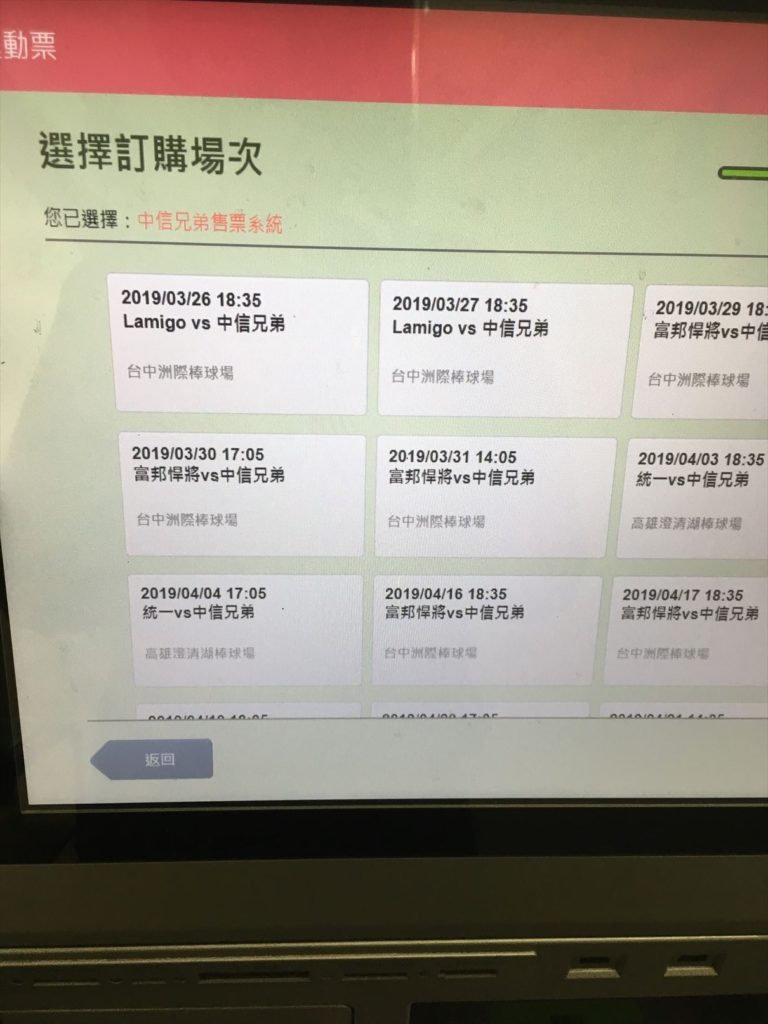 Choose a seat.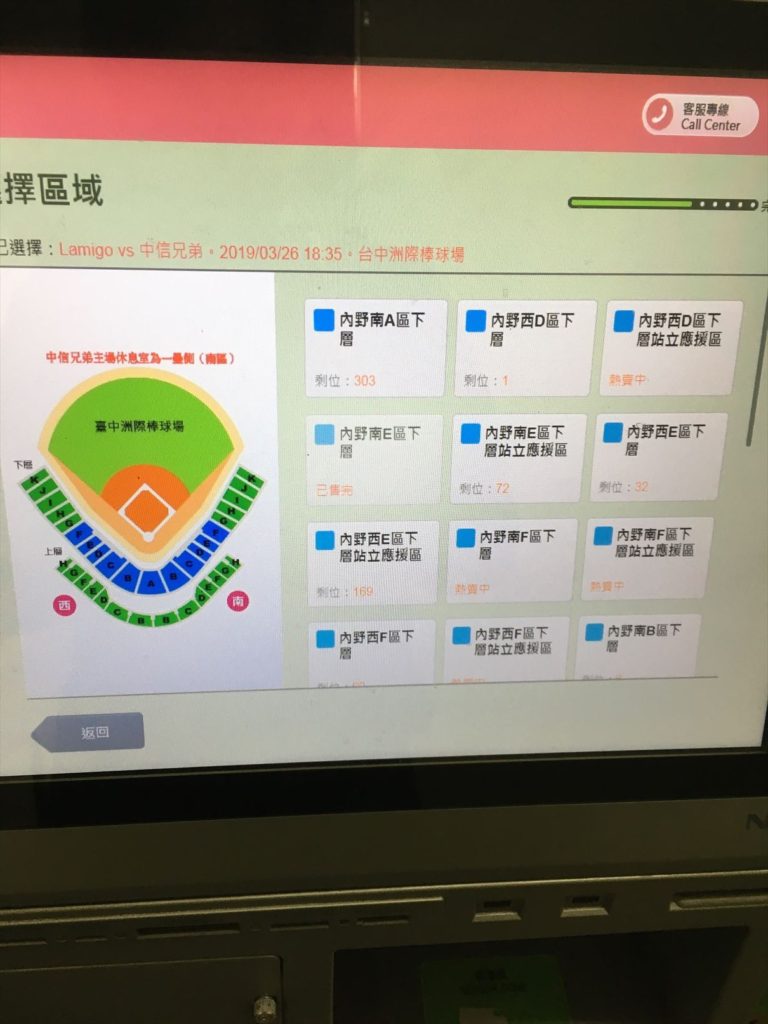 Insert the number of ticket.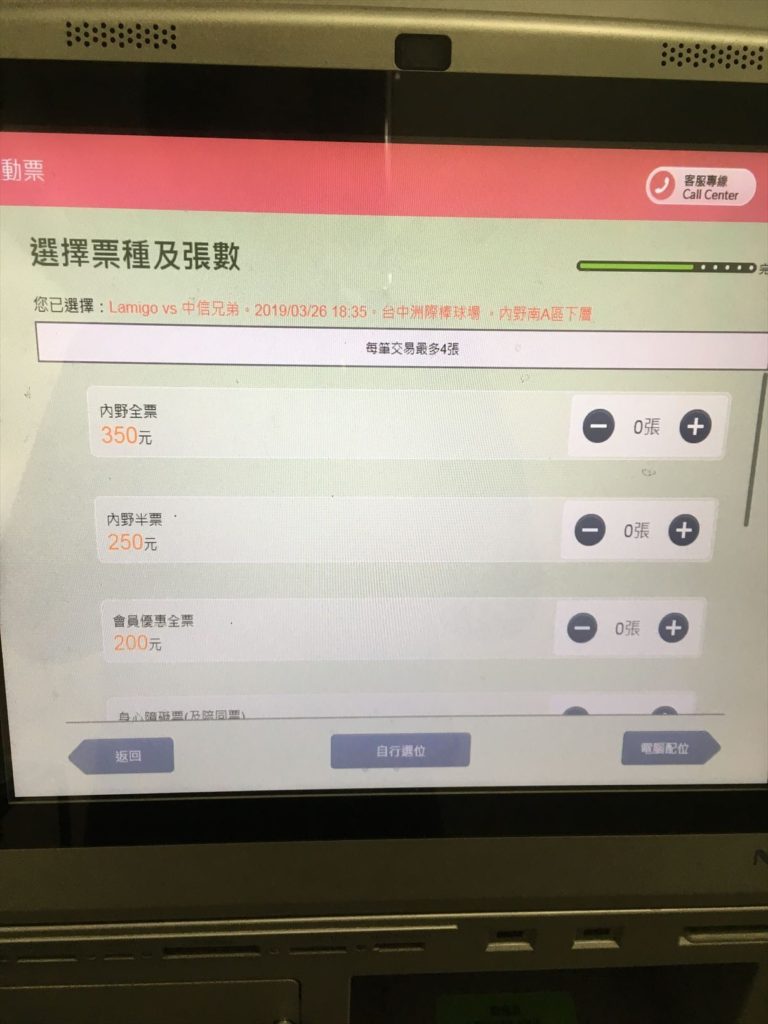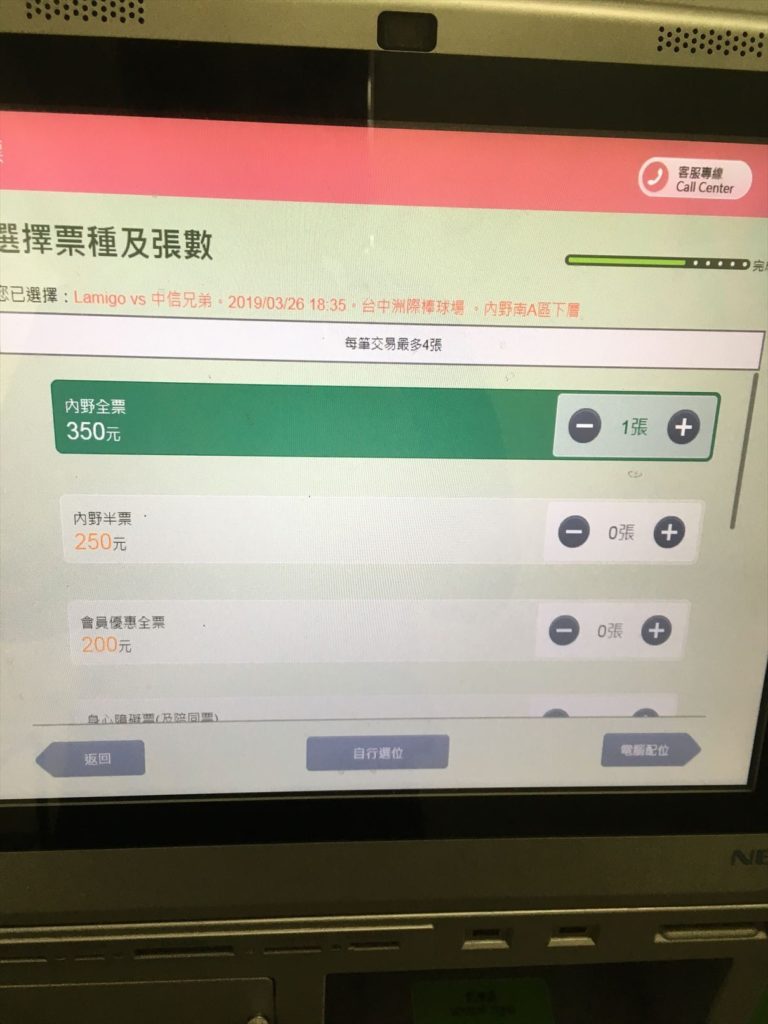 Press "Confirm" and a receipt will come out, so you will have to pay at the cash register and have a ticket issued.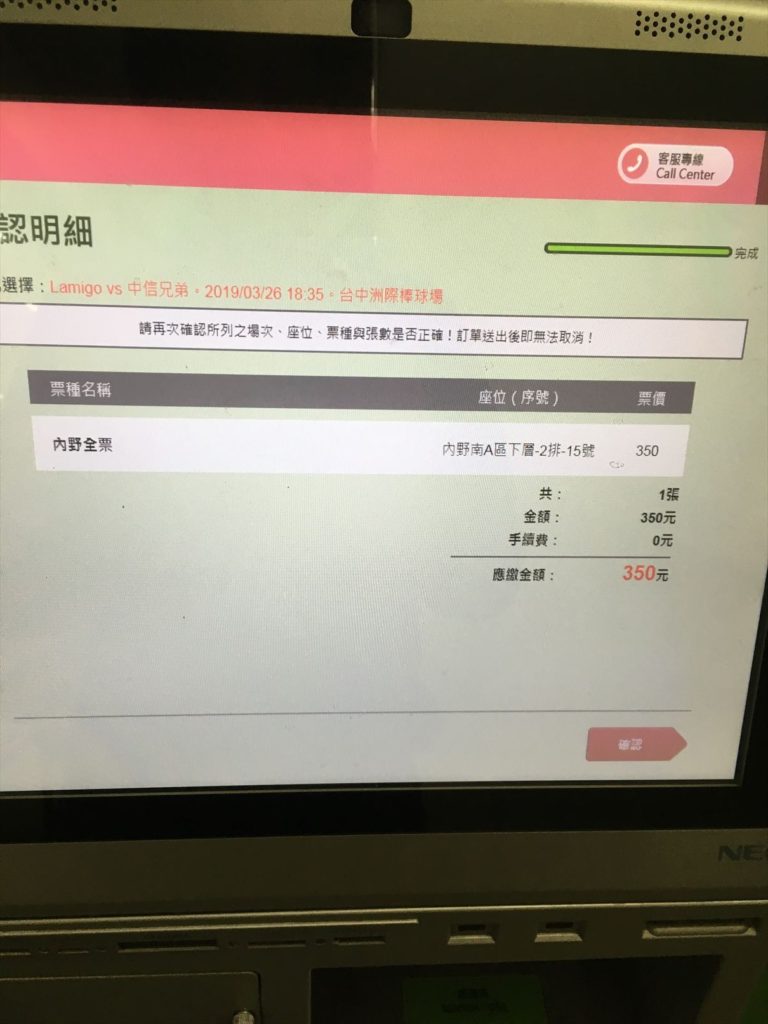 That's all. Please try it because you can easily buy it in Chinese. There are not many baseball teams in Taiwan and there are few games, so I don't have a good time in Taipei, but if you have a good time, you can buy one in Taipei. The rest are mostly in rural areas.
What is the ticket price?
Ticket prices vary depending on the stadium and seats (infield, outfield). It's about 450 yuan (= about 15US$) behind the back net .
Reserved seats are divided into full and half votes.
All votes: Adult
Half Vote: Student / Child (115cm or less) / Elderly (65+)