Directions to "Hong Kong Park
Take Exit C1 of the 金鐘 (Admiralty) subway station.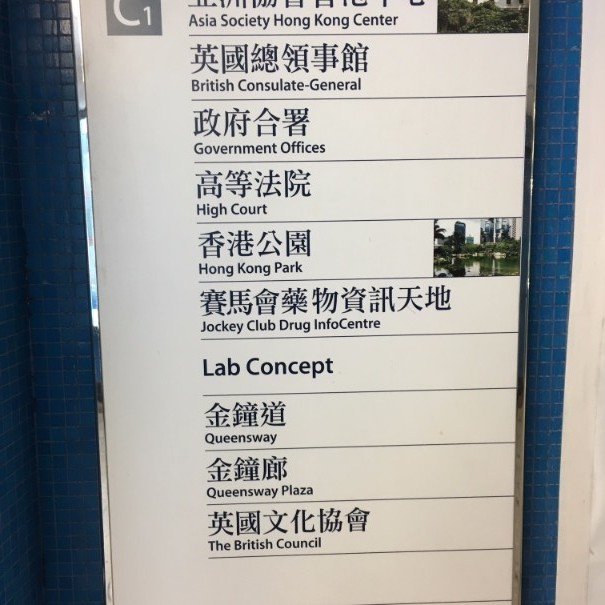 Exit and take the side escalator to the second floor of the department store. Then there is an aerial walkway that will take you to the other side.。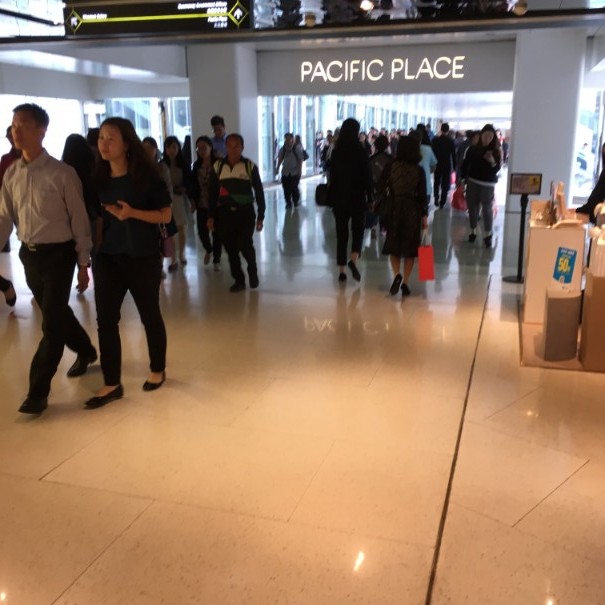 Cross there and go to the department store on the other side. From there, take the escalator that leads to Hong Kong Park.
Yes, we arrived.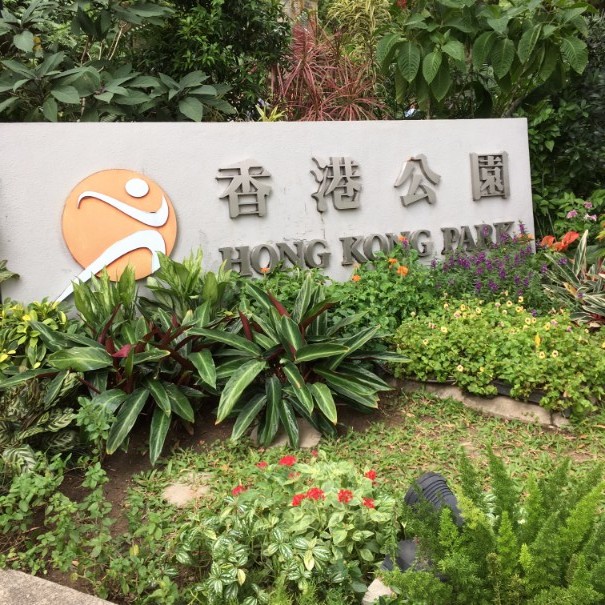 What is the park like?
Hong Kong Park is small but nice. It is truly an "urban oasis.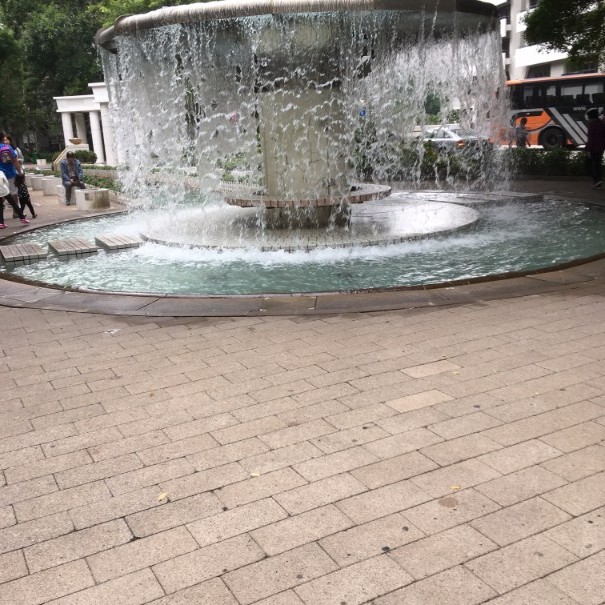 Maybe a tower of some kind.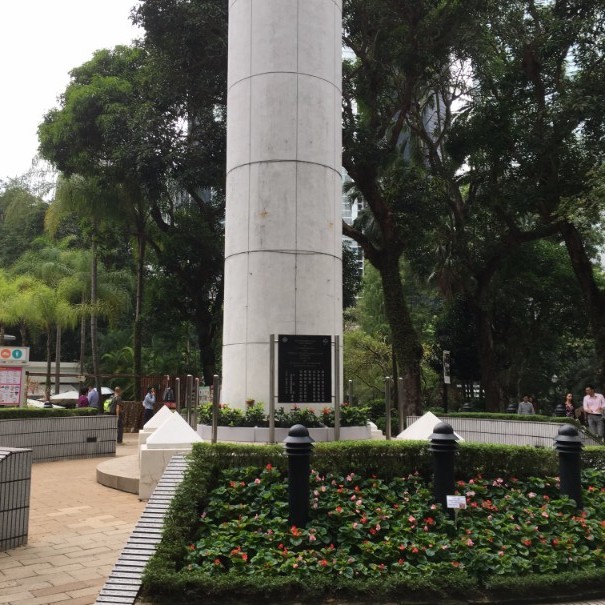 You can also go up the stairs. What is there? I haven't gone there because it's too much trouble.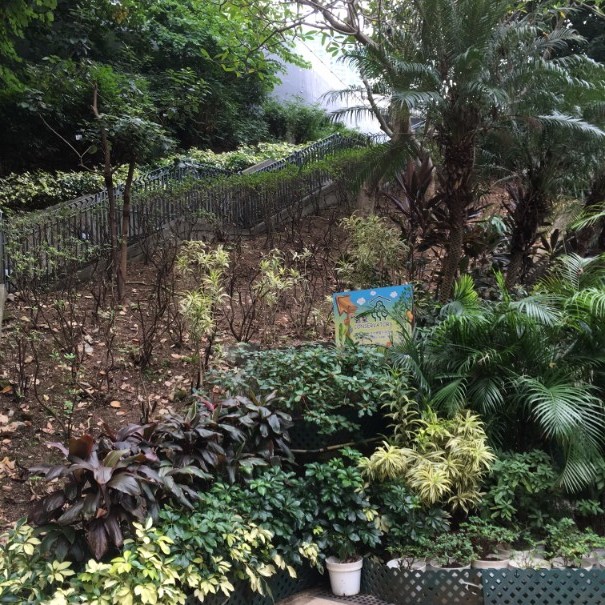 There is a café in the park where you can relax.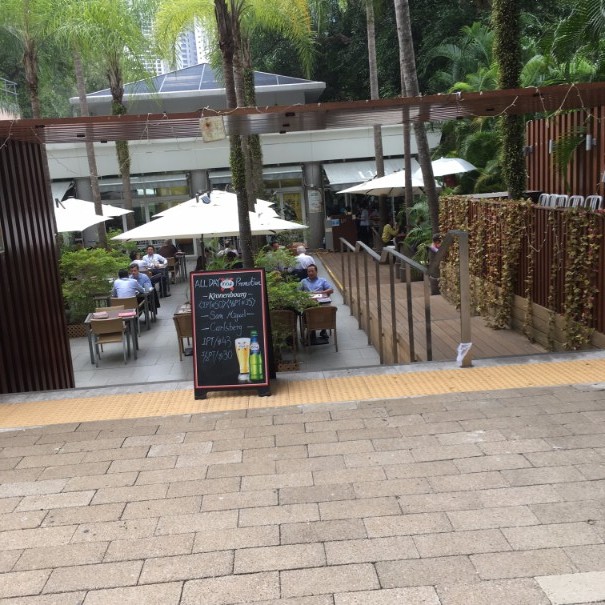 There is also a pond where Nishikigoi carp swim.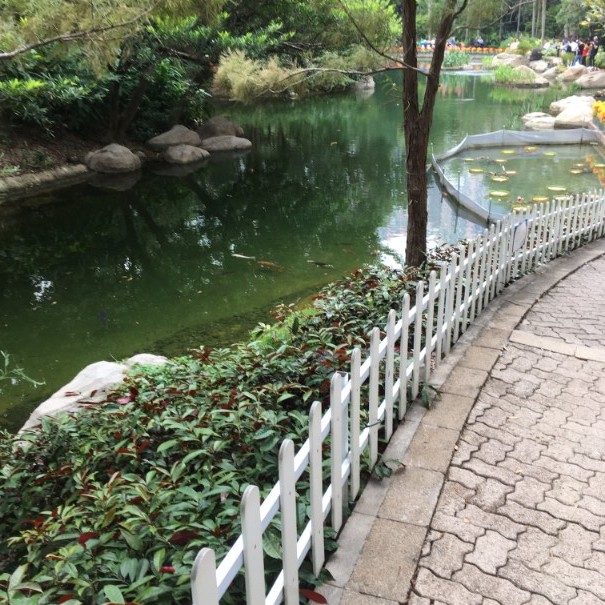 Tips
I got the impression that the park was very well maintained. The skyscrapers that you see when you look up in the middle of the financial district of Hong Kong combined with the greenery of the park is very nice.
Many nearby office workers have lunch here.
Official Website and address
Hong Kong Park
No. 19 Red Cotton Road, Central Dist.
6:00 a.m. – 11:00 p.m.
9:00 a.m. – 5:00 p.m. (Greenhouse and Bird Garden)