In many of the convenience stores in Taiwan, you can get seals when you buy certain amount of shopping.



You can exchange limited character items with the collected seal.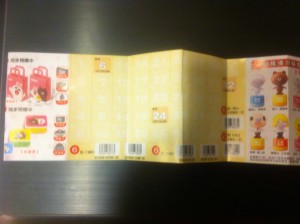 ↑There are this seal book next to the casher.
You collect the seal..、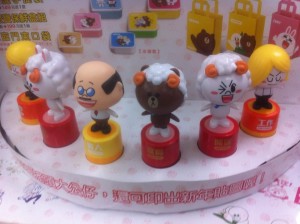 You can get this kind of item. But it takes a time. and there is a expiration date.
If you want this kind of limited item, you can buy website auction or shop at Taipei station underground mall.
it costs about 150NT$.
They are located in the back of the Taipei Main Station underground shopping mall.
They are sold in the case like this.
Most of them are limited items. 
I think they are good for  Souvenirs.
Taipei City mall
100, Taipei City, Zhongzheng District, Section 1, Civic Blvd