Octopus Card Recharge Method
The Octopus Card is a must-have for travelers to Hong Kong. This card is very convenient as it allows you to easily ride Hong Kong's vehicles without the need for coins. It can also be used for shopping. Octopus Cards can be purchased at the Customer Service Centers located at each MTR station.。
Now, let me show you how to recharge your Octopus card.
All stations are equipped with an Octopus recharge machine (Add Value Machine). Insert your Octopus card into the slot.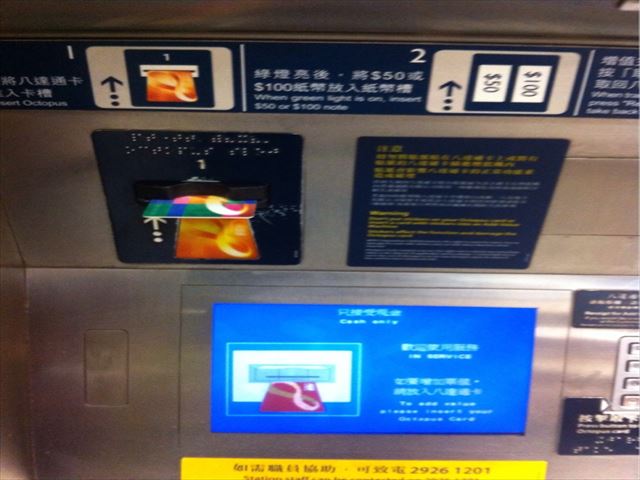 Next, insert the money; only $50 or $100 is allowed.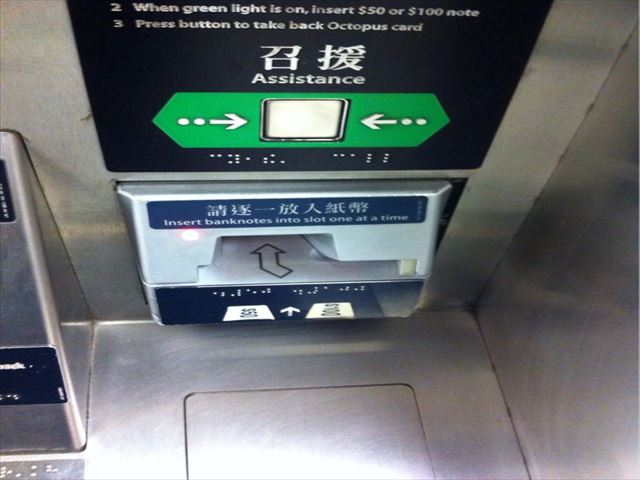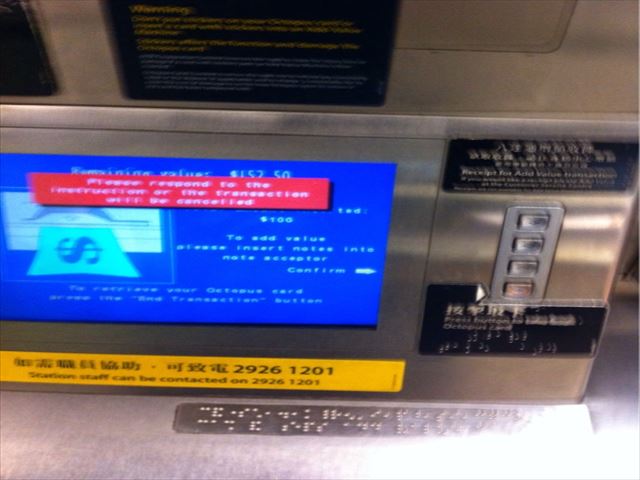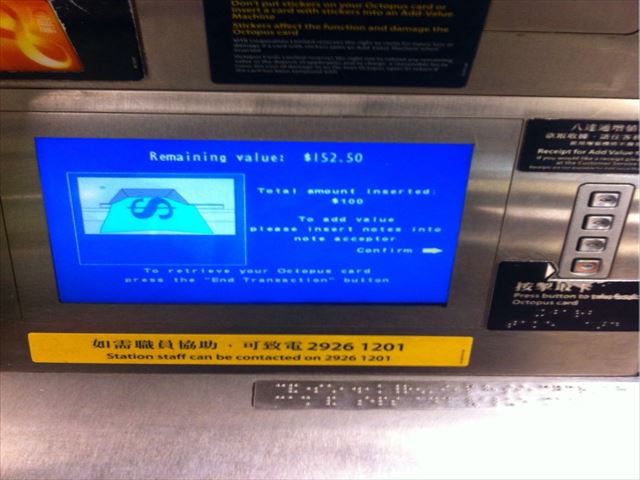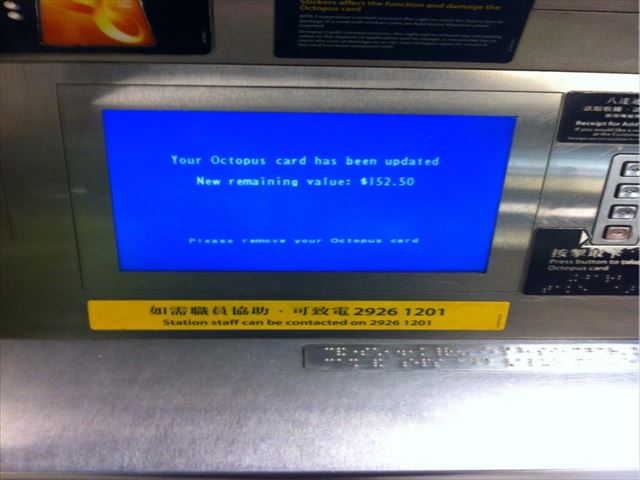 After charging, press the button to remove the card.
Charge at convenience stores
Of course, you can also recharge at the Customer Service Center counter. You can also recharge at 7-Eleven and Circle K.
Increased value (tsaan tsit) → Charge
100 mosquitoes (yappatman) -> $100
Then You can charge $100 to your Octopus Card.
If you no longer use your Octopus card, you can get a refund at the customer service counter in the MTR station. If you say "refund please" in English and present your Octopus, they will refund the deposit of HK$50 and the remaining amount (including the negative amount). If the balance is more than HK$500, no refund will be made on the spot. If the balance is over HK$500, the refund will be made by check at a later date.