You can buy the pork ribs lunch box at the Taipei Railway Station.



They are Quite popular, so If you go there during lunch time, you might be waiting a line.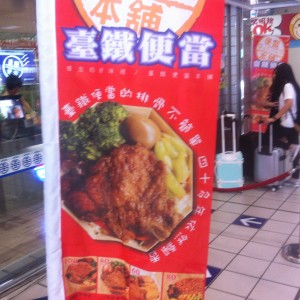 This sign is their  mark. In the next to the store ,sells railway goodies.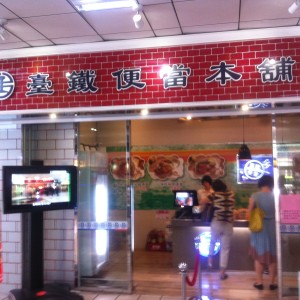 In Lunch box of Taiwan Railway, "pork ribs (Paiko) lunch " has become a staple in classic.  
The pork ribs lunch box which is sold in the Taipei Railway Station, there are three different types of side dishes and rice.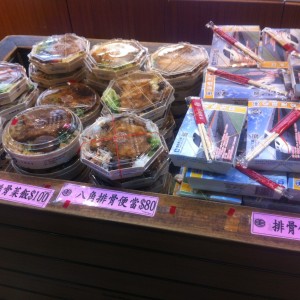 It is quite thick and juicy.
By the way, there is another store in the basement, it is also available for purchase them here.
In Taiwan, there is no little habit of eating cold rice, so their lunch box is still warm.
When they become cold, taste will be bad.
台鐵便當本舖
Taipei station, No. 3, Beiping W Rd, Zhongzheng District, Taipei City, 100
Open:8:30~20:00