What is "Suihua Restaurant " 翠華餐廳?
It is like a family restaurant in Hong Kong. Cui Hua Chan Cheong started out small in 1967 in Mong Kok, Kowloon, and has now become a large chain with more than 30 branches in Hong Kong alone. Here we are at the Causeway Bay restaurant.
There are many more.
Shrimp wonton noodles, Malaysian-style beef curry, mixed sandwiches, ginger lemon cola, lime sherbet, hot milk tea.
The prices are cheap. However, drinks are expensive.
I ordered it.
I felt like I was forced to order XO sauce noodles and lemon tea.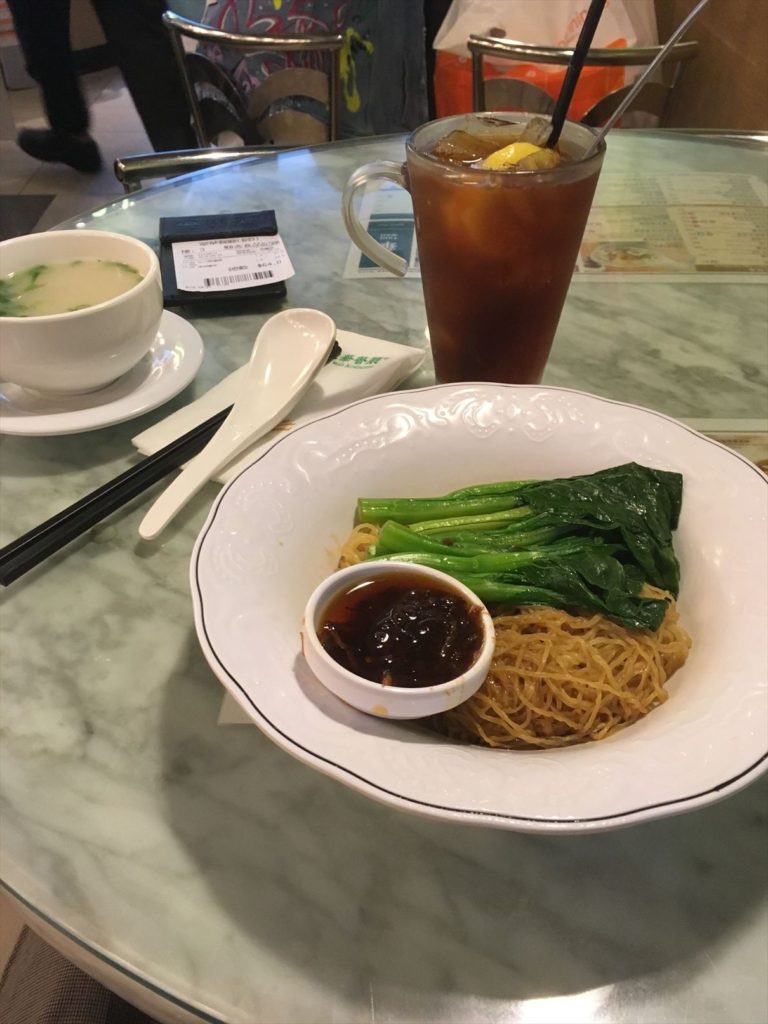 So much for the price. I don't need lemon tea!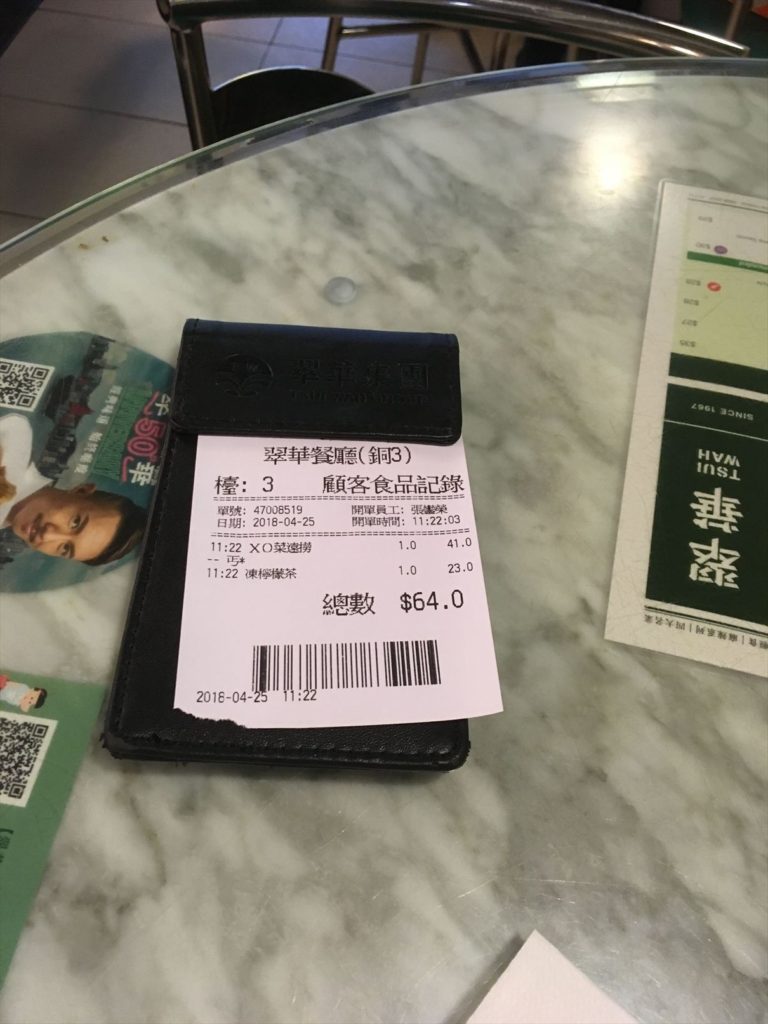 This sign is a landmark.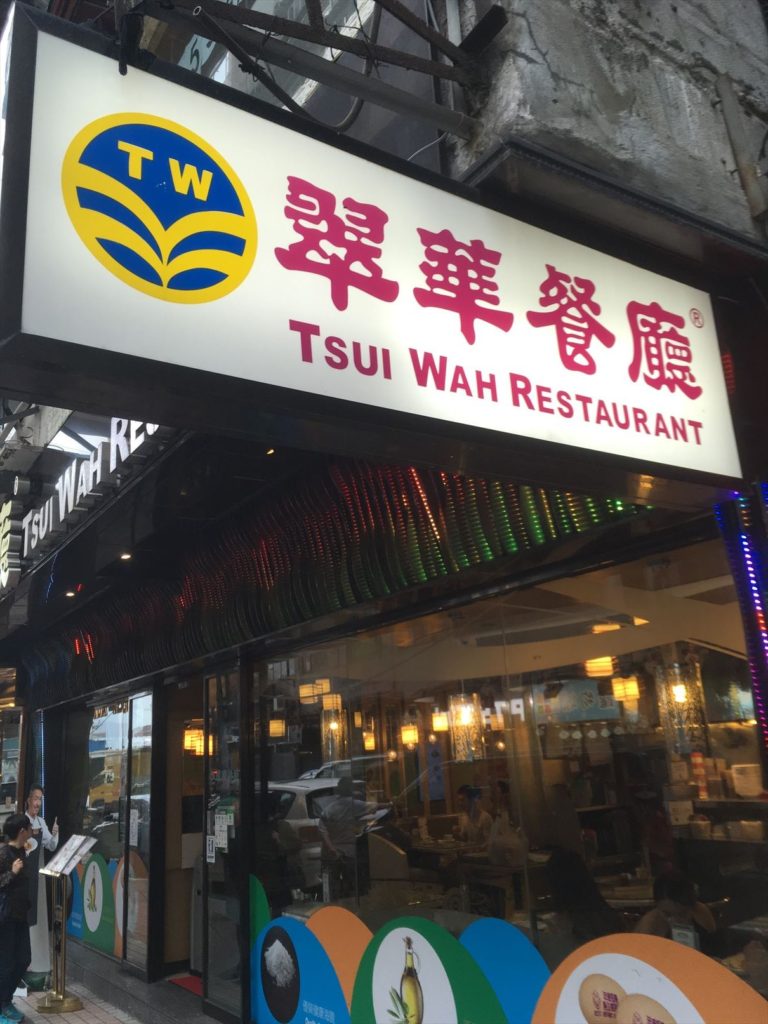 Tips
It is a casual diner open 24 hours a day, so it is great to be able to use it late at night or early in the morning. There is a wide variety of food on the menu, and it is convenient to be able to eat easily.
Fine Chinese food is good, but it is nice to have such a popular place.
Official Website