Hong Kong souvenirs are hard to find.
Here are some souvenirs recommended by Hong Kong people for those of you who are not familiar with Hong Kong souvenirs.
First of all….
Butter Cookies by Jenny Bakery
The hero of Hong Kong homemade cookies. Jenny Bakery's butter cookies.
Super sticky. Be careful, there are a lot of fakes. There are only two main shops in Hong Kong. There are many resellers. The expiration date is about a month. You can choose either Small or Medium tin size, and 4 or 8 flavors of cookies.
Jenny Bakery Japan | 日本での連絡
Jenny Bakery Japanには、イベントで日本で販売する公式パートナーがいます。彼らのイベント活動に関する公式ウェブサイトを参照してください。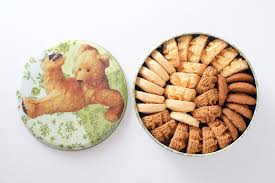 Kiqi Hua's Panda Cookies
There are many stores and they are conveniently located in Hong Kong International Airport Terminals 1 and 2 so that you can bring them back home as souvenirs. The cute pandas are quite popular.
網上商店 - 奇華餅家網店
購物滿0(折扣後)即免本地運費!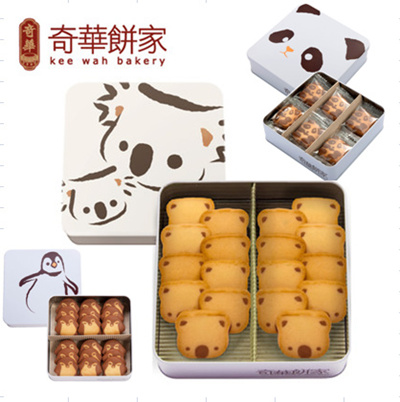 Demaeichou
In Hong Kong, Demae Itcho is a very popular instant ramen. It is now manufactured in Hong Kong, and many original flavors not found in Japan are sold. It is also sold at convenience stores in Hong Kong airport.
It is also available in Japan.
rice cake with bean paste wrapped in a preserved old woman's breast
A chunky paste with a refreshing sweetness is wrapped in a pie crust.
It is a very easy-to-eat Chinese sweet. It is like a Taiwanese sun cake.
eggplant
Egg rolls. The taste is different from Taiwanese ones.
Empress egg rolls are very popular.
Click here for the store's website.
Eggroll Queen | Traditional Handmade Egg Rolls in Hong Kong
Traditional Handmade Egg Rolls in Hong Kong with 70 years of heritage. Six store located in Hong kong, located in Central, Causeway Bay, Tsim Sha Tsui, Sha Tin ...
Egg tart
It is a Macau specialty, but you can get an equivalent in Hong Kong.
The most popular stores are as follows: Load Stow's Baker's is very popular.
Mazai
It is called mazai, or as it is called in Japan, "okoshi. It is quite suitable for the Japanese palate. Qihua Bakke's mazai is very popular.
網上商店 - 奇華餅家網店
購物滿0(折扣後)即免本地運費!
XO sauce
This condiment is not available in supermarkets. Some hotels and restaurants sell original XO sauce.
Seasonings can be found in many city supermarkets.
Shrimp shoyu, for example, is very popular.
See you!