I went to 大家食eat together
It looks just like a chain restaurant called 大家楽cafe de coral The inside is very common.
Menu. There are about four fixed noodle menus, and you can choose soup and toppings.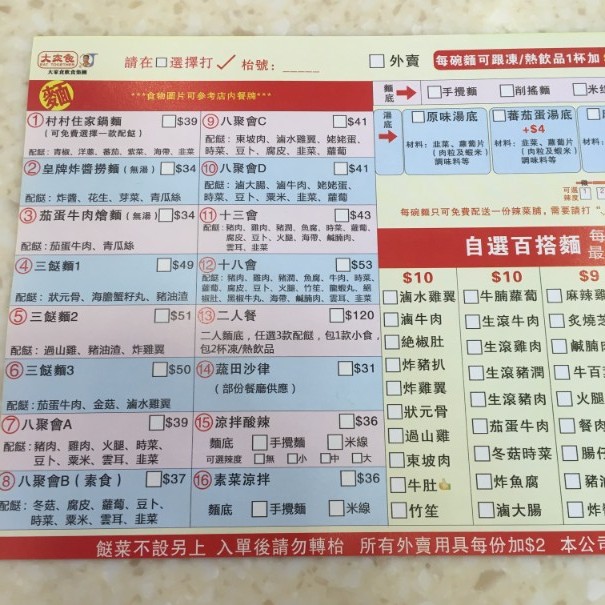 Menu with pictures
You can also flip through the menu with pictures. This is very convenient.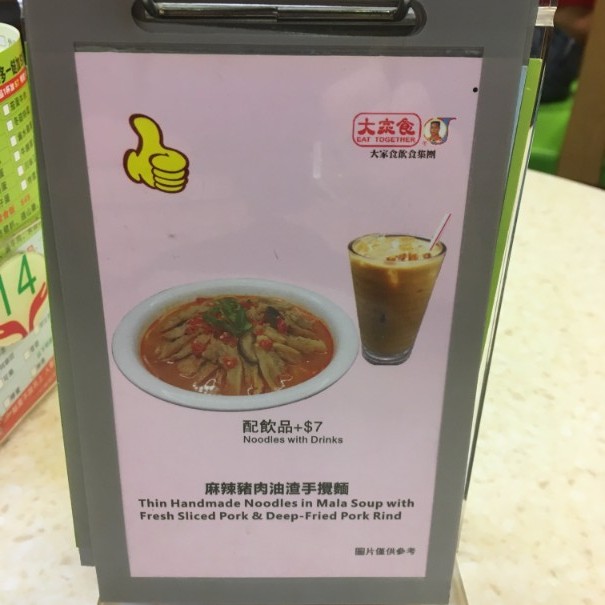 I ordered something like soba noodles without soup. It was not very good.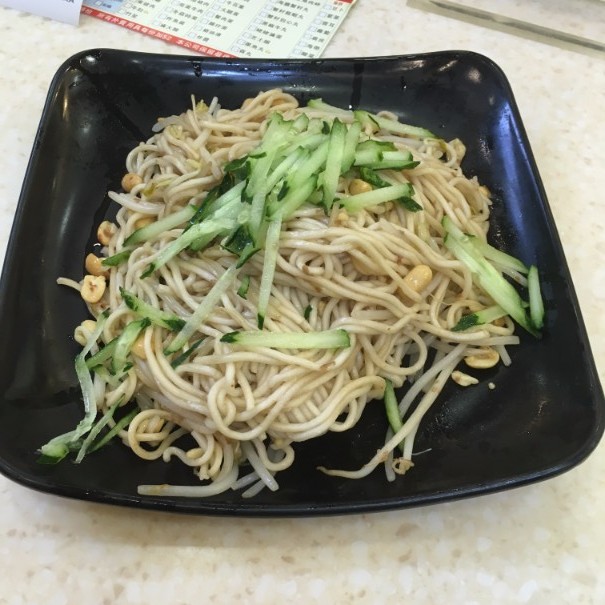 Tips
The taste is subtle. Good if you want a quick meal. Prices are cheap and ordering is easy.
Official Website and address
大家食 eat together
油麻地永星里1號
3 min. walk from Exit C of Yumaji Station
http://www.eattogether.com.hk/