Where is the bus stop?
This is the way to get from Macau Airport to Macau Ferry Terminal by bus.
There are two ferry terminals in Macau.
One is the Taipa Ferry Terminal and the other is the Outer Harbor Ferry Terminal.
The only way to get to the Taipa Ferry Terminal is by cab or on foot. There is no bus service from Macau Airport. In Chinese, it is called Outer Harbor Ferry Terminal or Taipa Ferry Terminal.
You can take a bus to the Outer Harbor Ferry Terminal.
The bus stop is located outside the terminal, so it is easy to find. There are only two bus stops, or is it only one?
This is the bus stop; AP1 will take you to 外港碼頭(Outer Harbour Ferry Terminal)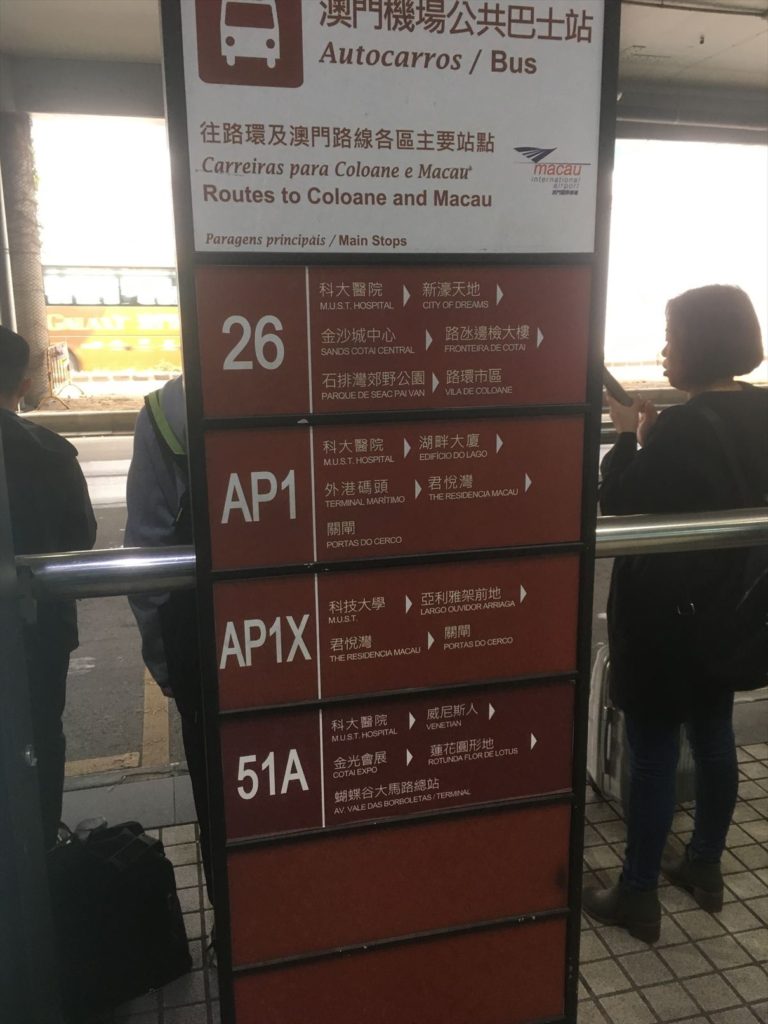 The bus stop looks like this.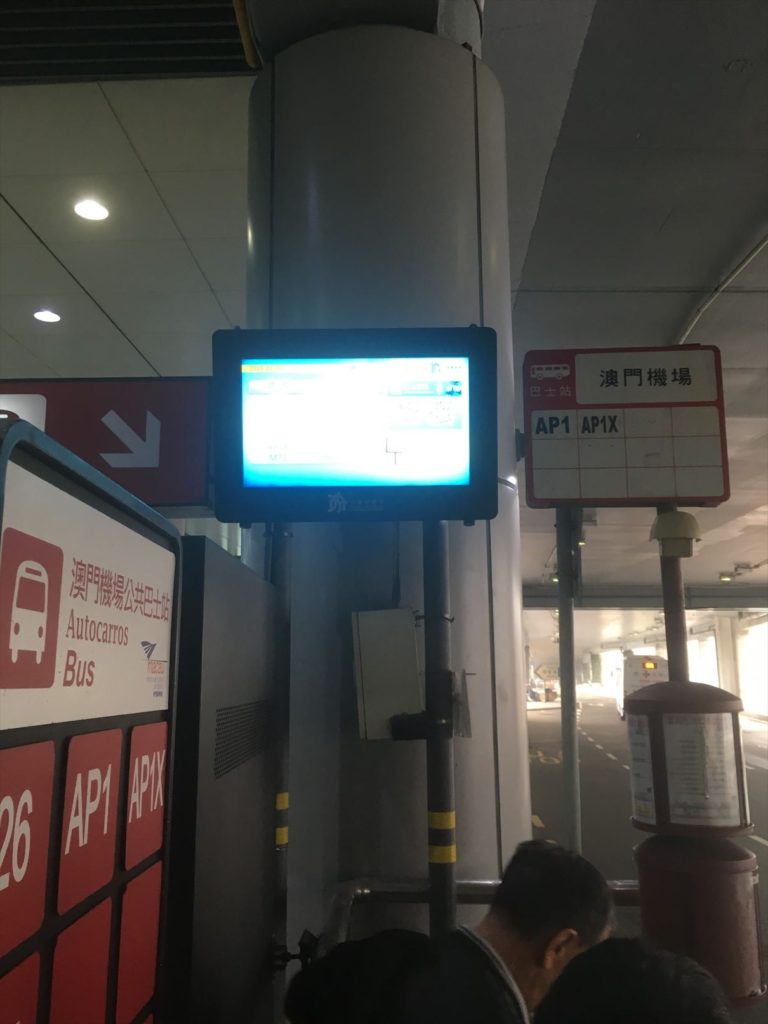 Bus comes. This is the bus.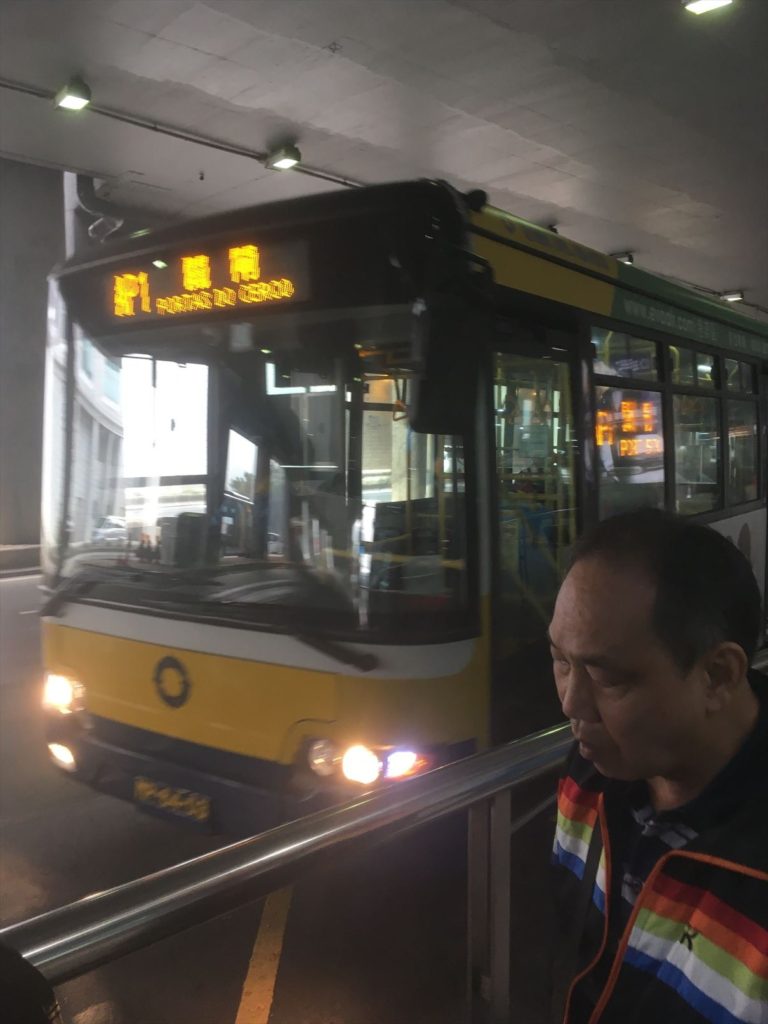 What are the fees?
It was 6 patacas. I used two 5 pataca coins that I had on me. I had two 5 pataca coins, so I used them.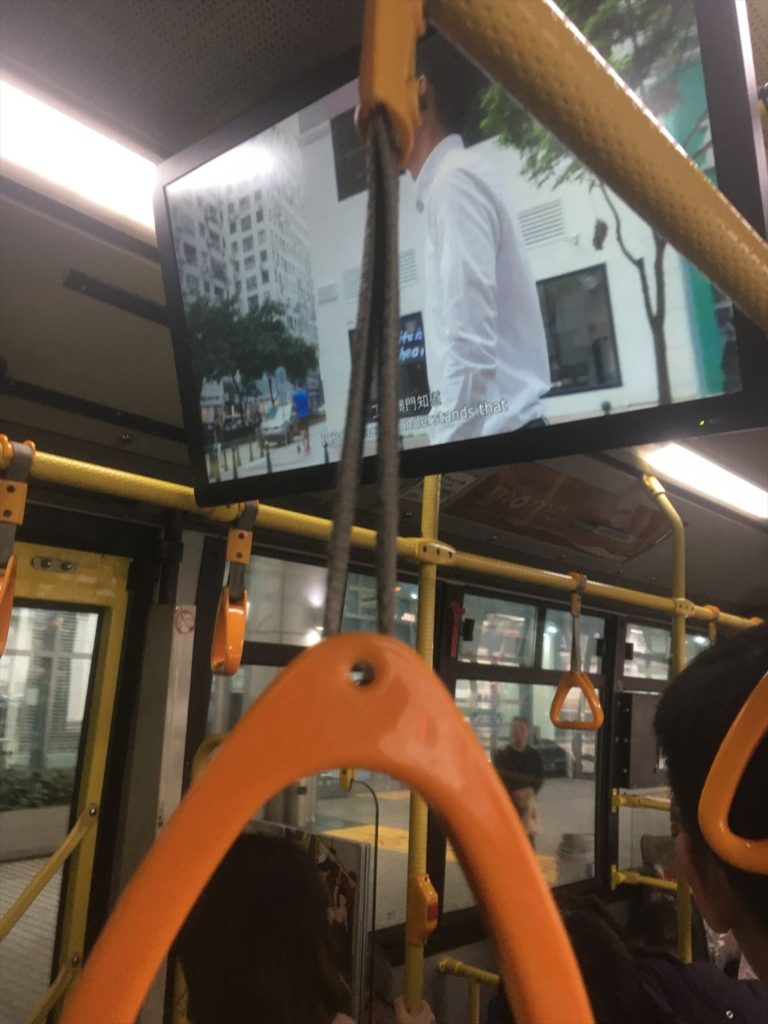 It took us roughly 20 minutes to get around the city and across a long bridge.
The Outer Harbor Ferry Terminal (Macau Ferry Terminal) is truly the main gateway to Macau.
It is very accessible, and shuttle buses to most casino hotels leave from here.
Outer Harbor Ferry Terminal
The ferry dock is on the second floor. Once inside, there is nothing to do, so you should stay at the restaurant on the third floor until just before time. There are not many chairs.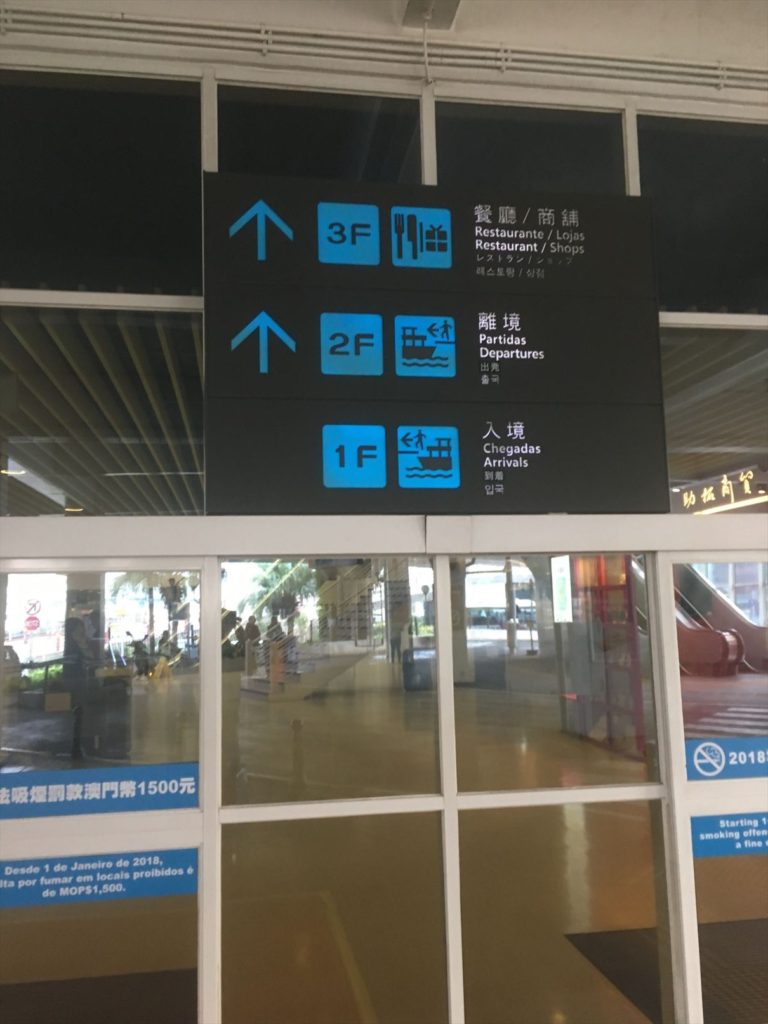 I bought my turbojet ticket with a card. After all, I don't have Macau Pataca.
Injection flight (turbojet)
Route Number of flights (daily) Fare
Upper Ring ⇆ Makha 7:00~0:00 every 15 minutes
Night time 6 flights 160HKD
Kowloon ⇆ Macau 15〜16 flights 160HKD〜
Hong Kong Airport ⇆ Macau 4~5 flights 270HKD
Click here for the respective timetables
This is how it looks like. It is easy to come by bus and inexpensive, so please take a look.